WhatsApp alerts these phones starting tomorrow (end of service)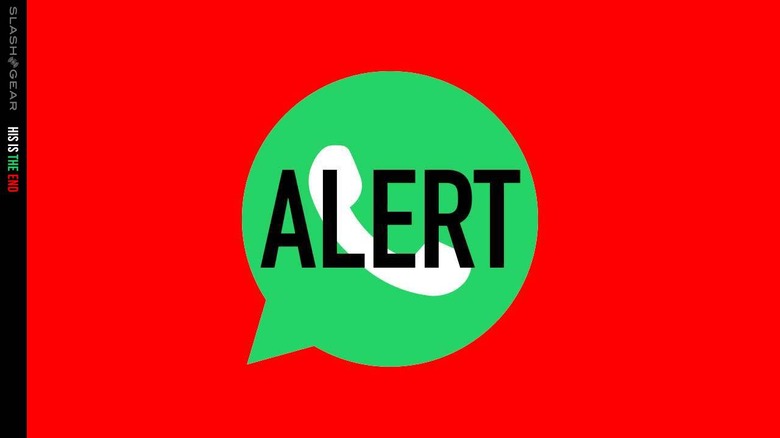 This week WhatsApp shuts down service – ends connectivity – for a number of older smartphones. This includes some Android phones, a few iOS devices, and all Windows Phone devices. If you're still using a Windows Phone device at this point at the tail end of 2019, there may be no mercy for you in the days to come.
Starting on December 31, 2019, WhatsApp will no longer connect on all Windows Phone operating system-toting devices. That includes every single Windows Phone device, regardless of Windows Phone OS version. The Microsoft Store for Windows Phone should no longer have the WhatsApp app at this point – but if you've got it, it's time to move on.
Android Phones and tablets running Android version 2.3.7 or lower should not have access to WhatsApp – but that rule's been in play for several years. Now, assuming you've got a device with a slightly newer version of Android, like Android 4.0, it's time to worry.
If you run an Android version lower than Android 4.0.3, you will not be able to create new accounts until February 1, 2020. If you run Android 4.0.3 or lower now, you will not be able to run WhatsApp at all starting on February 1, 2020. If you run Android versions 1 to 4.0.3, it's time to upgrade.
UPDATE: Users with old accounts on Android 4.0.3 or lower will not be able to reverify an old account, now, either. You'll have to do that online – but a lot of good that'll do you if you're trying to use the account on your phone or tablet.
Starting at that same time, iOS for iPhone and older iPad models will stop working for versions running lower than iOS 9. Starting on February 1, 2020, if you have a device with less than iOS 9, WhatsApp will no longer connect. As we previously outlined for older users, you can still use WhatsApp Web, but you'll still need a newer phone to use that system after February 1.
This all begins tomorrow, December 31, with Windows Phone devices, and cascades down the older versions of operating systems through the first couple of months of 2020. Take a peek at the timeline below for additional bits and pieces regarding WhatsApp and its insides – because they're going all Facebook on you, soon.