What's new in Nintendo Switch update 3.0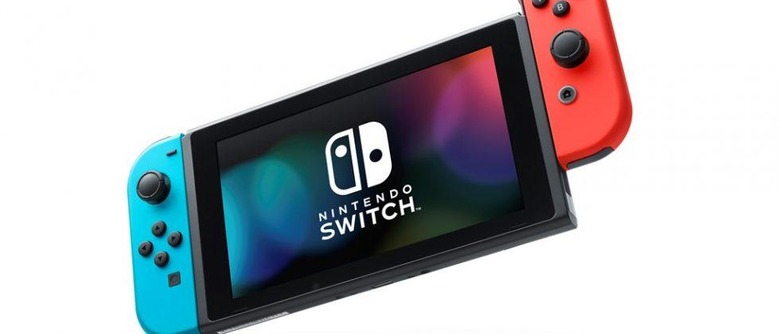 Nintendo has delivered a new system update for the Switch, pushing the console to version 3.0. At first, Nintendo was quite vague with its changelogs, usually distilling them down to a single sentence that really didn't tell us much. With version 3.0, however, Nintendo has changed its approach, giving us a fleshed out changelog that actually goes into a lot of detail.
Most of the new features arriving with this update aren't really game changing in the sense that they're long-awaited features. Instead, this round of features seem to be more concerned with quality of life. For instance, in version 3.0, you'll be able to easily add friends from your 3DS and Wii U friend lists by selecting "Friend Suggestions" from the "My Page" profile.
You'll also be able to subscribe to news channels for specific games, which is done by selecting "Find Channels" within the News page itself. One particularly handy feature lets you find missing controllers by making them vibrate, but of course, those controllers need to be within the Switch's communication range. Still, for controllers that have been eaten by the couch, this will help you reclaim them quickly.
Interestingly, Nintendo is letting you change your display colors with this release. By navigating to the "System" menu within "System Settings," you'll be able to select "Change Display Colors." From there, you can invert your display colors or change them to grayscale. You can now also force updates for your connected controllers by once again going into System Settings, selecting "Controllers and Sensors," and then selecting "Update Controllers."
More aesthetic features include the ability to change the user icon order on the Home menu and the addition of 6 new Splatoon 2 user icons. Quick Settings now house controls for system volume, and the System menu will let you lower the maximum volume for headphones – a feature that's on by default when you've toggled on parental controls.
So, while it isn't a massive update, there are still quite a few handy features being delivered here. Your Switch should update automatically, but assuming it doesn't, you can head into the System Settings menu to verify your current software version and manually start the update if you need to.
SOURCE: Nintendo