What you need to know about the free Windows 10 confusion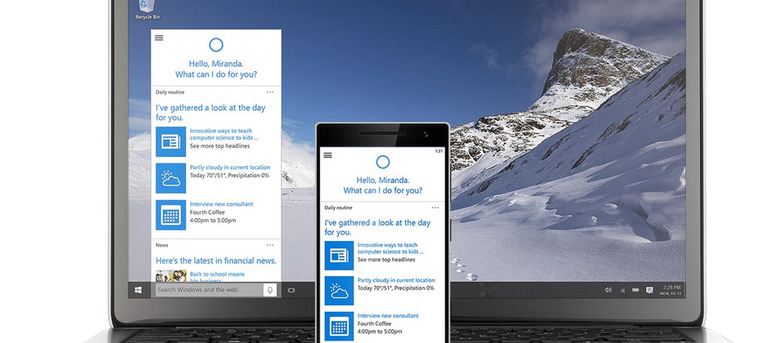 This weekend brought a bit of confusion about Windows 10 and who is getting the free upgrade. If you counted yourself among those confused, you're not alone. This Monday the folks at Microsoft have come back with a clarification, clearing up the muddled information and (hopefully) making it all more understandable for those looking to take the Windows 10 plunge. Chief among them is that, says Gabe Aul, you'll have to decide whether you want to keep being a Windows Insider.
"I'm sorry for [the confusion] and want to take a moment to clear up a few things," says Aul. The complexity, he points out, is due to the new preview program and the overall approach to how the company is building and delivering Windows, as well as the existence of multiple versions of the OS. The post that was made on Friday — the one that caused a bunch of confusion — was said to have been to clarify things with the Windows Insider Program in particular.
The clarification says that it all boils down to one thing: if you're a Windows Insider, do you want to continue to be one and continue getting the preview builds after the big 7/29 day comes about, OR do you want to stop being a Windows Insider come 7/29?
If you want to keep it up then, says Microsoft, "there is nothing you need to do ... you'll be able to continue receiving builds and those builds will continue to be activated under the terms of the Windows Insider Program."
But, says Microsoft, if you'd rather opt out of the Windows Insider program once 7/29 rolls around "you will be subject to exactly the same terms and conditions that govern the offer that was extended to all Genuine Windows 7 and 8.1 customers." Which, essentially, is that your system will stay activated if you upgraded from either a Genuine Windows 7 or Genuine Windows 8.1 license.
If you didn't, you're going to have two options: either "acquire" a Windows 10 license, or roll your machine back to the prior version of the OS you were running. Those who do not do either of these things, then, will find that their build does expire after a while.
SOURCE: Windows Blog