What to expect at Apple September 2019 Event - iPhone 11, Apple Watch 5, new MacBook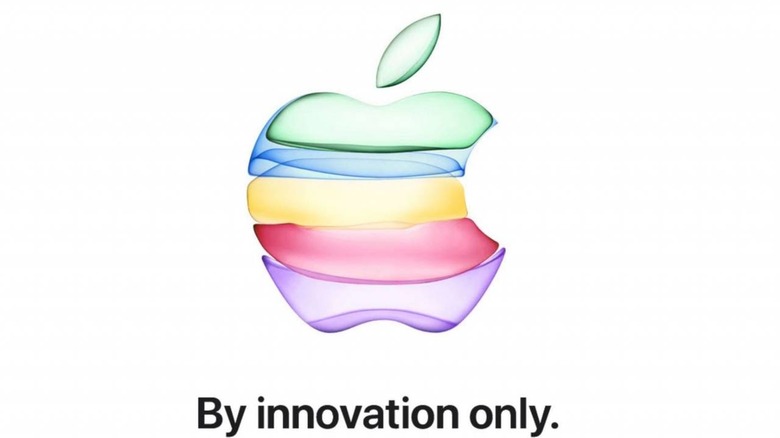 It's that time of the year again; Apple are about to announce their latest products on 10 Sept at the Steve Jobs Theatre at the Apple Campus in Cupertino, California. The event's mysterious "By invitation only" poster may be all secretive, but this is the world of tech. Rumours, leaks and logical assumptions have painted a clear and almost predictable picture of what will be unveiled. Here's what we can look forward to.
Same old iPhone
The new iPhones are likely to be showcased next week: the iPhone 11, 11 Max and 11R. No 5G models have been suggested so far.
On the surface at least, the new iPhones are more of the same. Same old notch, screen dimensions and materials. This design of the iPhone will remain unchanged for a third year. It comes as a bit of a disappointment, considering the lengths other manufacturers have gone to revamp the look of their phone every year, losing bezels and relocating selfie cameras.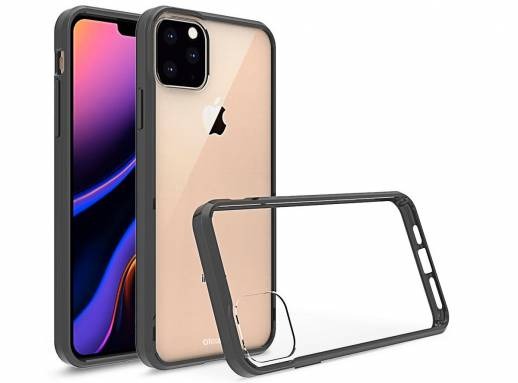 There may be few changes, but you'll still need a new phone case. That's due to the controversial new camera bump at the back – in our opinion the ugliest camera formation in the market today. The iPhone 11 models feature a triple camera setup arranged within a square, instead of a vertical strip. It's unsightly and uncharacteristically inelegant of Apple. Of course, we know this based on leaks, but there hasn't been any news to prove otherwise.
The substantial changes come under the hood. Within the notch, Face ID sensors are going wide-angle, so you don't have to raise your phone if its rested on a table. It'll also feature a reverse wireless charging system to charge another phone or your AirPods.
In the camera department, the iPhone 11 will have two rear cameras. Its higher-end brothers, the 11 Pro and Pro Max will feature an ultra-wide lens – a welcome addition that's bogged down by its ugly arrangement.
iPhones have only gotten more expensive over the years and there's little reason to hope for change this year. Tariffs on Chinese parts threatens to raise it even higher. But on the optimistic side, Apple could surprise us all and take a cut in profit to bring the iPhone 11R's price down to compete with the Google Pixel 3A. But in our opinion, that's wishful thinking. Surprise us, Apple.
Incremental upgrades to the Apple Watch
Not a lot has been leaked about the Apple Watch. Apple's either successfully kept it all under wraps, or it could be because there won't be much of a change this year.
iHelp BR rumoured Apple could be releasing one made of titanium, which would add to the line of Apple Watches made of fancy materials. Considering the special ceramic one cost $1500, this would probably be more.
Having reworked the design and increasing the screen last year, Apple must feel the hard work has already been done with the Watch.
Software updates to be final
The iOS 13 beta version has been available for a while now and will be made final after 10 Sept. While users have enjoyed its various upgrades, it should now come free of any glitches users may have had to put up with.
Flipping the script, Apple went ahead to release an update to iOS 13 in August, iOS 13.1. It brought back Automations, the shortcuts feature that was removed in 13 that lets you create "if this then that" actions with your device. The "Share ETA" function also returned to Apple Maps, but we'll have to wait till the Apple Event to know what makes it to the full iOS 13.
We also expect the long-awaited release of the new iPadOS, which makes the iPad closer to the laptop replacement we've been longing for. The new MacOS Catalina should also be launching. It boldly retires the iTunes app, which is spiritually split up into Music, Podcasts and TV. One new feature we're excited for is Sidecar, which lets you use your iPad as a secondary display with your Mac, along with its accessories like the Apple Pencil. Content creators, rejoice.
16-inch MacBook
A new MacBook with a 16-inch screen on a close-to-15-inch body is in the works, and we're excited for this one. Fans of the old 17-inch Pro are surely longing for more screen real estate, and their wishes may be granted this year.
The MacBook's butterfly keyboard is also likely to be replaced. The newly patented "optical keyboard" should solve the problematic wear and tear issues that has plagued the butterfly keyboard since 2014. Looks like we finally have a new MacBook upon us.