What Google DIDN'T announce at I/O 2013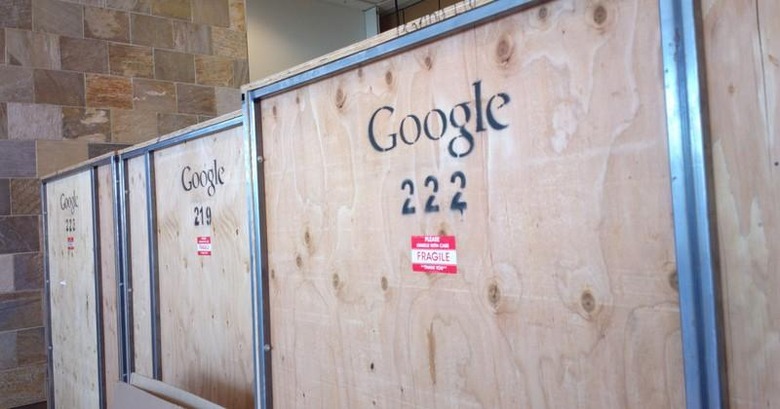 This weeks' Google I/O developer conference was the first in several years where the company limited its keynote appearance to a single day. In this single 3-hour session, what Google abstained from speaking about may very well have been more telling than what they did announce – Android, Chrome, Google Services, and everything in-between. Because this now-yearly event is a very special time in which Google's words mean as much spoken as unspoken, it's become just as important to discuss what we've seen as it is chatting about what we didn't.
Android OS Updates
As it was last year, so it was expected to be again here in 2013. Google didn't make an update to Android itself in any grand way, instead issuing updates to services like Google Play for developers on its back end, and updates to Apps for Android, Chrome, and even iOS. While Android 4.3 may still be on the horizon, (coming up quick, you can bet), it's not been mentioned here on the first day of I/O.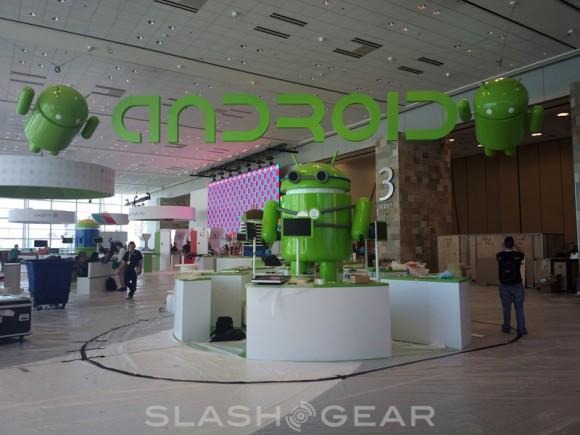 This speaks volumes about Google's approach with the conference, letting the world know that they're not about to be pigeon-holed as a company that relies on updates to its operating systems and devices as major announcement fodder while they've got perfectly good app releases and service updates to shout about. As Apple's new operating system update is rumored to be right around the corner, it's possible that Android is simply fulfilling the suggestions made by Larry Page at the end this one-off keynote:
"Every story I read about Google is about us vs some other company, or something else, and I really don't find that interesting. We should be building great things that don't exist. Being negative is not how we make progress." – Larry Page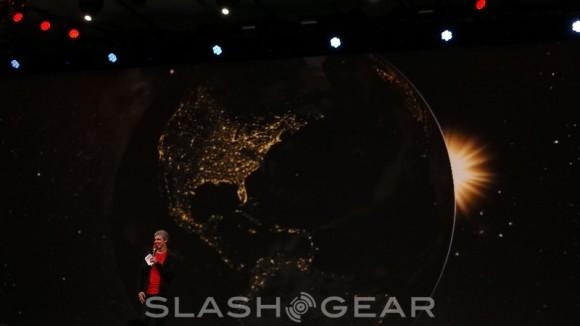 Smartphones and Tablets for Developers
In 2012, Google gave away a Samsung Galaxy Nexus smartphone, a Google Nexus 7 tablet, and a Chromebox. The year before, they gave away a mobile hotspot from Verizon as well as a Galaxy Tab 10.1 tablet – and a voucher for one of the first model Chromebooks too. This year developers are being given a Chromebook Pixel, the highest-end device on the market running this operating system. Google was expected to give away an LG-made Nexus 4, a Nexus 10 tablet, and other goodies, but they've sent one, single, crystal clear message instead.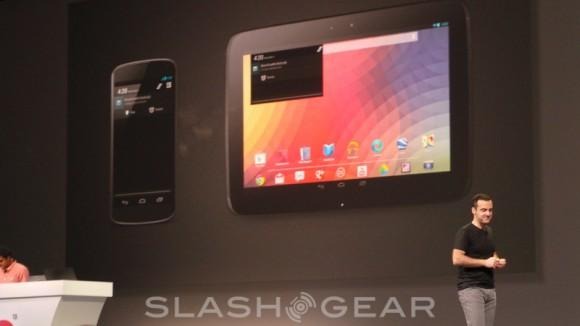 Google's message is that the most important services they've got to offer are on Android devices so abundant in the market that they're inevitably already in developers' hands OR are on Chrome OS. With the finest delivery vehicle for this operating system in the world thus far, Google is encouraging developers – pushing them, basically – to get Chrome on their radar, and to keep it there.
Google Glass Development
There've been no shortages of appearances by Google Glass this week at the Moscone Center, each of these happening with devices made available to developers at Google I/O 2012, shipped in the weeks coming up to this 2013 edition of the event user by user. Though there is a massive showing for Glass on one of two levels of developer-aimed presentations here at I/O 2013, there was no mention of development for Glass in the keynote.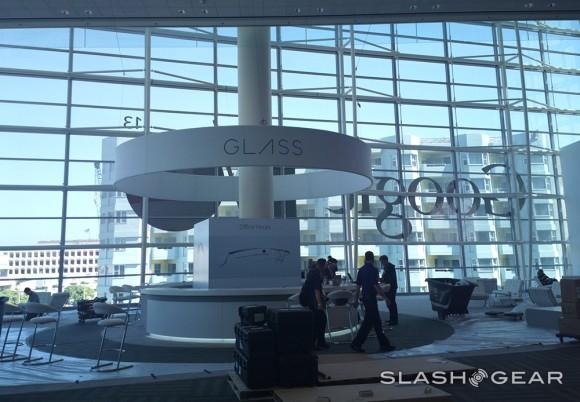 Glass was mentioned by Larry Page in his question and answer session at the end of the keynote, but it certainly wasn't in any way that was planned beforehand. Glass is not, it seems, at a place where it makes sense for Google to make a big deal of it to developers the same way new services announcements are being pushed. It wouldn't make a lot of sense to continue to update the public on Glass at this moment either since final market-ready units are still a far way off.
Results
The re-adjustment of the aim of this developer conference is clear. It's here that Google re-humanizes the way they approach public relations, at least through the developers that make this ecosystem so healthy. While in years past it may have seemed that Google was aiming over the heads of developers, exciting the public with massive consumer-based keynotes to encourage these creators of software and services by default, Google is returning to a more solid spot here in 2013.
What do you think? Did you expect to see anything that didn't end up appearing in the first and only keynote session of the week? It's without a doubt a turning point – however subtle – for the company, and it's exciting – among other things – to see the company's ability to keep their aims diverse.