WeTab goes on sale, gets video unboxing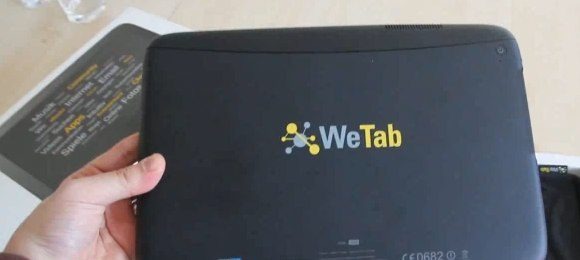 We may receive a commission on purchases made from links.
Looks like the first WeTab tablets are out in the wild, with the Atom-based MeeGo slate now up for sale at Amazon Germany (€449 for the 16GB model; €669 for the 32GB model with GPS and 3G/UMTS) and NewGadgets having time to shoot the customary unboxing video.  It's still too early for any real feedback – though we already know it won't have any sort of app store access, at least for the first few months – but you can at least see what you get in the box.
That basically amounts to the WeTab itself, a soft carrying pouch and the AC adapter, which is a pretty mediocre haul we have to say.  Neofonie could've differentiated itself from Apple by throwing a desk stand or a Bluetooth keyboard in there, but sadly they've missed the opportunity.
As for the WeTab hardware, that's an 11.6-inch capacitive touchscreen paired with a 1.6GHz Intel Atom CPU, 1GB of RAM and 16GB of SSD storage.  There's also WiFi b/g/n, Bluetooth 2.1 and a 1.3-megapixel webcam, while ports include HDMI and two USB 2.0.