Westinghouse Digital W3223 32-inch budget 720p LCD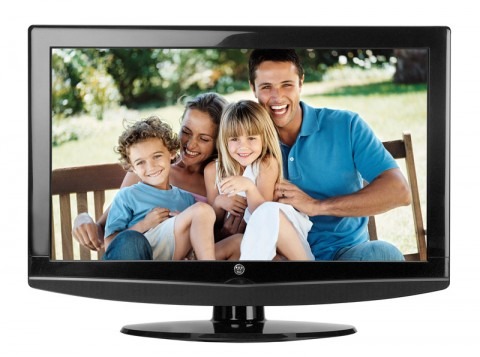 Westinghouse Digital have announced a new 32-inch LCD HDTV, aimed at budget buyers looking for a fast-response screen.  Delivering 1366 x 768 resolution, a 2,000:1 contrast ratio and 6.5ms response time, the Westinghouse Digital W3223 has an integrated ATSC/NTSC/ClearQAM tuner and two HDMI ports.
The W3223 also features what Westinghouse Digital are calling DayBright technology, with high-contrast brightness suitable both for sunlight and nighttime viewing. Horizontal and vertical viewing angles are 176-degrees, and there are built-in speakers (though, as ever, if you want decent sound we'd advise you to get an aftermarket surround sound kit, or at least a 2.1 stereo system).
Other inputs include Composite, S-Video, Component and D-Sub VGA, while outputs include a headphone socket and SPDIF.  Energy Star complaint, the W3223 is also shipped in recycled packaging, so you can even have a slightly green, eco-chummy glow about you.  The Westinghouse Digital W3223 HDTV is on sale now, with an MRSP of $499.