Western Digital Outs 802.11AC My Net Router And Bridge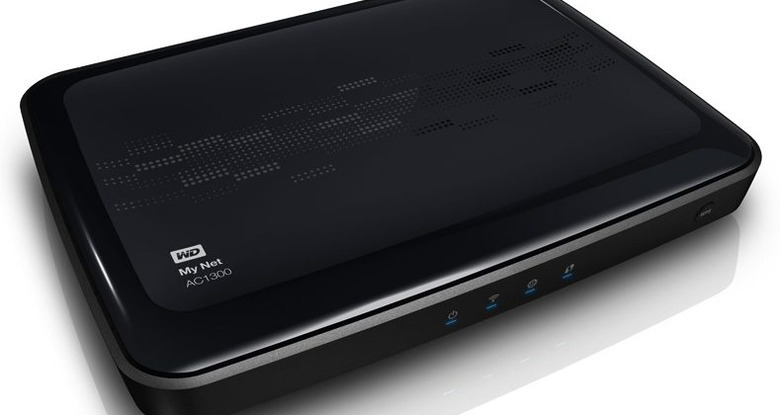 Western Digital has jumped on the 802.11AC bandwagon, revealing a new flagship wireless router selivering speeds up to 1,300 Mbps and promising no drops in your online gaming performance even under heavy load. The WD My Net AC1300 HD Dual-Band Router - and its My Net AC Bridge sibling – promise the fast speeds the latest generation of WiFi can deliver, as well as super-straightforward setup.
The AC1300 router has a 3x3 antenna array and can simultaneously run 2.4GHz and 5GHz band networks for up to 450 x + 1300 Mbps rates. It also uses WD's FasTrack automatic bandwidth prioritization system, which makes sure streaming applications like YouTube and Netflix video, VoIP such as Skype, and online gaming, have a stable connection no matter what other uses your broadband is being put to.
WD also equips the router with four gigabit ethernet ports and two USB 2.0 ports, allowing external storage, printers, or scanners to be hooked up and shared across multiple devices. The My Net AC Bridge, meanwhile, is intended to get wired ethernet devices – such as your smart TV, console, or cable box – online without a cable snaking across your living room, and has four gigabit ethernet ports.
Both WD models are on sale now in the US. The My Net AC1300 router is priced at $189.99, while the My Net AC Bridge is $149.99.