Western Digital Black NVMe SSD takes the battle to Samsung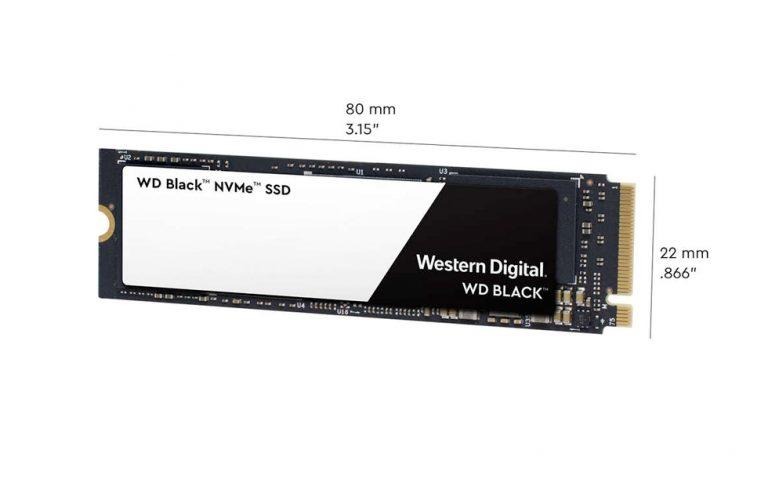 The Western Digital WD Black 3D NVMe SSD was revealed today in a number of capacities. WD showed off a 1TB model, one at 512GB, and another at 250GB. These solid state drives are M.2 2280 in form, which means they're tiny, and they're ready to take on the most popular competition on the market right out the gate.
Below you'll see a lovely video presentation of this WD Black NVMe SSD, making it look real 3D-graphics-nice. Don't get too caught up in the explosive visuals though – we're going to want to test this model out before anyone goes spending their hard-earned money getting units delivered next week.
According to WD, sequential read/write for the 1TB model here is up to 3,400 MB/s Read and up to 2,800 MB/s write. That's no joke. For the 500GB model, WD says we'll get up to 3,400 MB/s read and up to 2,500 MB/s write. The 250GB model comes in at up to 3,000 MB/s read and up to 1,600 MB/s write.
The WD Black NVMe SSD is "certified by WD F.I.T. Lab for compatibility with a wide range of high-performance PC configurations," said WD this week. F.I.T. stands for Functional Integrity Testing and it means WD stands by their work – they're including a 5-year limited warranty with every unit.
"With our new architecture and controller, the Western Digital Black SSD integrates our 3D NAND technology with the NVMe interface to enable new levels of performance," said Mark Grace, senior vice president, Devices Business Unit, Western Digital. "Whether it's a new gaming rig or a video-editing workstation, our innovative NVMe drives will power many existing and future environments that enable data to thrive."
Western Digital has the 250GB model available right this minute for around $120 USD. The 500GB model rings in at approximately $230, and the 1TB model can be had for around $450 USD.
Samsung has a few competitors for WD already on the market. Those looking at similar solutions from Samsung would do well to seek out the 960 Pro family of SSDs, which are priced in at around $330 for a 512GB model and about $610 for around $615. Samsung also has a 2TB model right this minute that doubles up on WD's biggest model here, and Samsung's costs right around $1,250.