We're here at CTIA 2012 in New Orleans!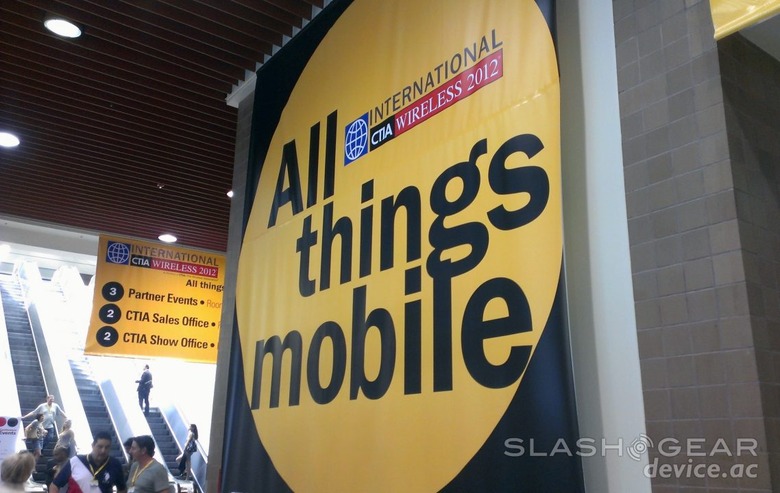 It's time to get busy at this year's Spring CTIA 2012 show with SlashGear coming at you all week long with up-to-the-minute updates on all things technology and gadget related! We're sure to see more awesome hardware and software than you can handle, with several news-packed events coming up inside and outside the main CTIA event here in New Orleans at the Ernest N. Morial Convention Center. Follow along with us here as well as through our sister-site Android Community for all things Android and beyond – we've got twitter feeds, Google+ features, and of course more hands-on action right here in the SlashGear main news feed than you could ever hope for!
This event we'll be hitting several social networks with unique content, with Facebook holding some unique on-site galleries, Google+ giving you some hang-out-based action, and Twitter giving you instant updates from inside each event. Connect with us on each level of involvement here in the Crescent City right away via the following sources:
• Google+ +SlashGear and +AndroidCommunity
• Facebook /SlashGear and /AndroidCommunity
• Twitter @t_chrisburns for Chris Burns (SlashGear), @xguntherc for Cory Gunther (Android Community), and of course @SlashGear for SlashGear and @Androids for Android Community
Our schedule of events reads begins tonight with a couple of exciting pre-show events and starts bright and early tomorrow with hands-on and announcement events all day long. If you'd like, you should definitely use this opportunity (all week long) to let us know if you're aware of any device or service you're aware of at the show that you'd like more information on or a super-clear hands-on with – we're here for you, and we're going to make it a fabulous event in every respect!
Email tips@slashgear.com or contact us via any of the social networks listed above with all tips, requests, and hate mail if you do so desire, and stick with us all week for sweet tech action!