webOS 1.3.2 speeds up Palm Pixi; 1.3.5 imminent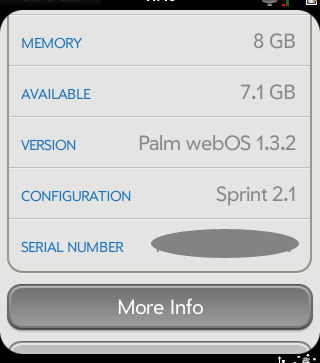 A sprinkling of webOS news this morning, as both a new update gets pushed out to Palm Pixi owners and a future update is tipped.  Palm Pixi owners are reporting that webOS 1.3.2 is being pushed to their handsets, though there's still no sign on Palm's Pixi software page, and while we're lacking an official changelog the new firmware is tipped to speed up how the smartphone handles multiple open applications.
As for the rumored future update, that's believed to be webOS 1.3.5 and expected to arrive in mid-December.  The news was revealed by a loose-lipped O2 Germany rep, apparently, who explained that one of 1.3.5's tweaks will be to fix an SMS bug that roughly halves the character limit after a special letter is entered.