Waze iPhone GPS App Uses Crowd-Sourcing For Real Time Traffic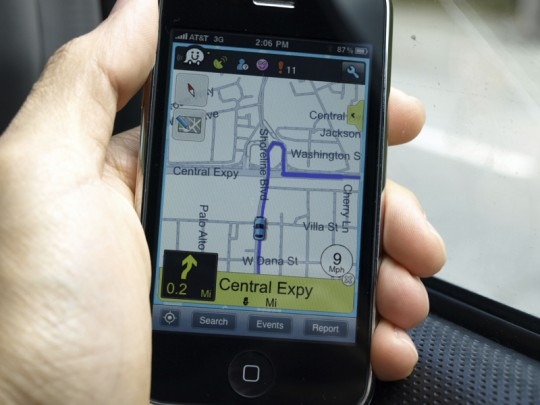 Real-time crowd-sourcing navigation app Waze has cleared Apple's App Store approval team and appeared for download, promising not only free turn-by-turn directions but peer-based traffic and road-condition updates.  Waze relies on GPS and cell-tower triangulation from other users to determine traffic flow, with server-side processing of the best route for you to take.
Video demo after the cut
The app also allows you to submit more detailed information – including photos of traffic hotspots, speed trap reports, accident reports and available parking – together with including Twitter integration.  Part of the reason that the app is free is that it does not license mapping data from one of the usual subjects, but instead uses government street-map templates.  Users are then rewarded with "Waze Points" if they help to increase the accuracy of that mapping, for instance by driving down an unmarked road.
Obviously a service like this depends on its users to be functional, and with it only having been released this week it will take a while for even densely populated city locations to reach a tipping point.  However it arguably stands the best chance of doing that on the iPhone, and the price – free – can't hurt either.
[via IntoMobile]