Waze adds YouTube Music controls for a safer dashboard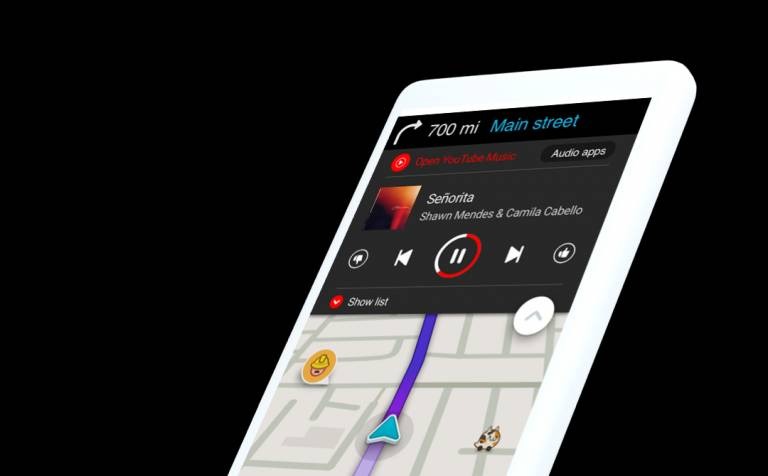 Waze is getting YouTube Music integration, bringing more streamlined access to streaming music to the navigation app without having to jump between the two. The update pulls everything from albums and playlists, through personalized mixes, into Waze's new app.
You'll need to be a YouTube Premium or YouTube Music Premium subscriber in order to do so, unsurprisingly, though you can get a free Music Premium trial if you haven't checked it out already. That lasts for a month, after which it's $9.99 per month in the US.
After you've updated the Waze app, and downloaded the YoUTube Music app, you should be able to select YouTube Music as your audio source after tapping the music note icon. If you don't see that note button, incidentally, you might not have the Audio Player feature turned on. You can enable that by going to the Waze settings page, then selecting "Audio Player," and finally "Show Audio Player."
The player drops down from the top of the Waze app for iOS or Android, offering shortcuts to playback controls as well as access to things like playlists and favorites. It already allowed you to control third-party apps like Spotify and Deezer, along with iHeartRadio and Pandora. YouTube's Music service, though, was oddly absent.
If you use multiple music services, it is possible to use the Waze audio player to control several – just not at once. Tapping the Audio Apps button allows you to switch between any connected apps, so if you're listening to audiobooks from one service but music from a different one, you can still jump between them.
Cutting down on the amount of app switching while you're driving has been a big area of interest for developers this year, as they tackle high-profile topics like driver distraction. Waze integration only arrived in CarPlay in late 2018, as part of Apple's move to greater flexibility in third-party app support, while both CarPlay and Android Auto have seen big updates in 2019.
Waze's YouTube Music integration will be available in the 50 markets where both services are offered, the company says, and the roll-out begins from today.