Waymo launches early rider beta program in Phoenix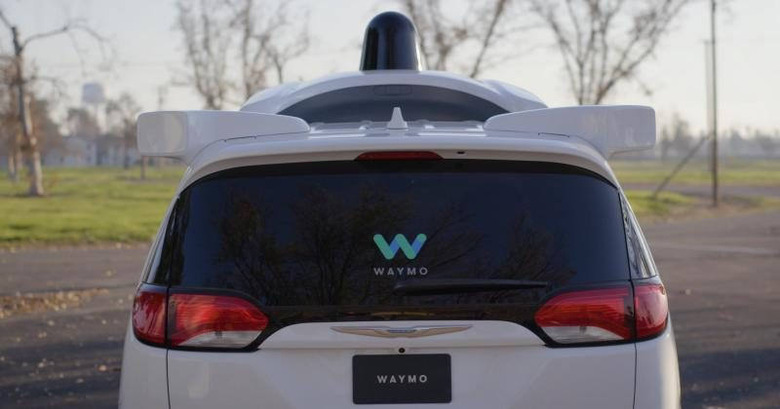 If Alphabet managed to pique your interest by launching Waymo and you happen to live in the Phoenix area, good news: beginning today, you can apply to participate in Waymo's early rider program. A trial for Alphabet's self-driving fleet of cars, Waymo doesn't just want to get you from point A to point B once and then call it good. Instead, people who are accepted into this program are invited to use Waymo as much as they need to.
"Rather than offering people one or two rides, the goal of this program is to give participants access to our fleet every day, at any time, to go anywhere within an area that's about twice the size of San Francisco," the announcement reads. Waymo will be accepting "hundreds" of people into this early rider program, so if you have even a passing need for transportation, you might want to try applying.
Beyond the launch of its early rider program, Waymo had another big announcement to make today. Waymo revealed that it will be adding 600 Chrysler Pacifica Hybrid minivans to its fleet of self-driving cars. That may not seem like much, but it's a pretty massive increase when you consider that Waymo only had 100 minivans in its fleet up to this point.
In launching this early rider program, Waymo is indicating that it's confident in the systems it has in place and the technology it has developed. It now wants to turn its attention to the people who can benefit from a service like Waymo and gather feedback from them. Though this test is limited to the Phoenix area for the time being, Waymo says it will launch service in other areas of the US shortly.
So, it sounds like Waymo is still a ways off from launching on a large scale, but hopefully this early rider program will help it progress to that point faster. If you'd like to apply, you can do so here. Stay tuned for more on Waymo, because assuming this test runs smoothly, we could be seeing Waymo spread to other cities sooner rather than later.
SOURCE: Waymo