Waymo announced as the next step for Google's self-driving technology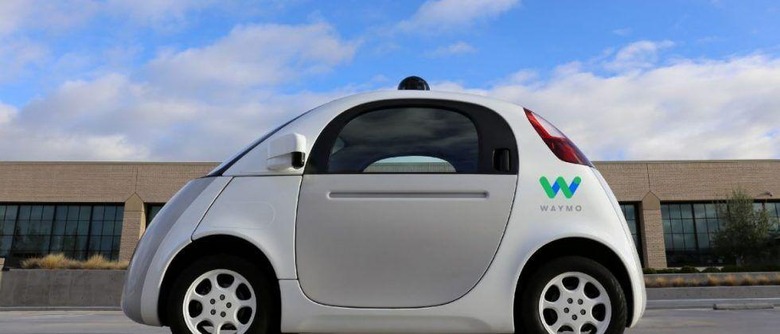 After years of development, Google is ready to take the next step with its self-driving technology with the introduction of Waymo, a new Alphabet company. Waymo was announced today by new CEO John Krafcik, who previously served as the CEO of Google's self-driving cars division. According to a blog post by Krafcik, Waymo signals that Alphabet sees a new road ahead for this technology, after being in development under the Google umbrella for the past seven years.
Indeed, Waymo will build on the technology Google has created and matured in recent years. With this shift and the launch of its new company, Alphabet looks to take all of the foundational work Google has done and begin applying it to real-world scenarios. "We're a self-driving technology company with a mission to make it safe and easy for people and things to move around," Krafcik writes.
Krafcik points to Google's successful self-driven car ride last year as evidence for the fact that Waymo is ready to enter the fray as a fully fledged company. He says that this ride was possible because of the real-world testing Google has put into the development of its technology. Though much of his post discusses the path that led to Google's self-driving cars division becoming Waymo, Krafcik also spends some time talking about what his company will do in the immediate future.
In short, that successful self-driven ride will serve as a springboard for Waymo's business, at least in the short term. "Our next step as Waymo will be to let people use our vehicles to do everyday things like run errands, commute to work, or get safely home after a night on the town," Krafcik says. He didn't get anymore specific than that, but it's not hard to imagine what Waymo looks to accomplish as a fledgling company.
This is a pretty big move for Google and Alphabet, because it shows that both companies are ready to take the next step toward making their vision for a self-driving future a reality. Waymo will likely expand beyond providing automated rides at some point in the future, but for now, it looks like that's where much of the focus will lie. Just as well, we'll probably be hearing more about all that Waymo plans to do and how it plans to do it shortly, so stay tuned.
SOURCE: John Krafcik