Waymo driverless taxis in pipeline as safety driver ditched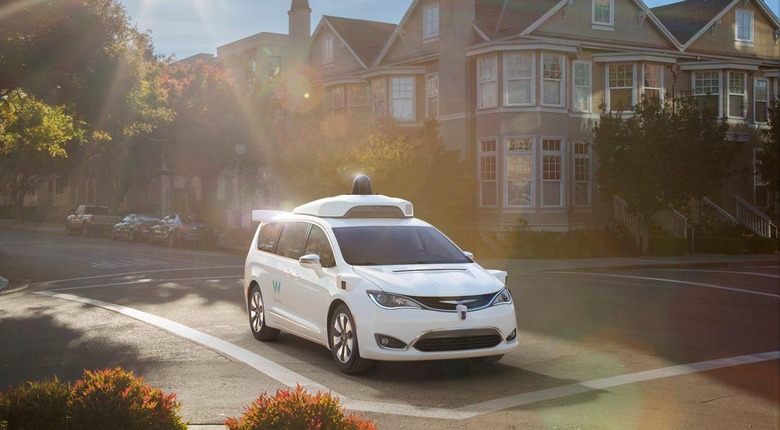 Waymo is beginning completely driver-free testing of its autonomous cars, removing the safety human ahead of a new Waymo driverless service launching. The company announced the move today, after more than eight years of trials on public roads. Until now, those trials have always seen a backup driver ready to take over at the wheel, should something go awry.
That's been in keeping with autonomous car testing rules laid down by DMVs across the US, which have generally mandated that a human must be present as the AI learns. Those restrictions are beginning to loosen, however. California's DMV said back in October that it was looking at lifting the requirement, as long as self-driving cars were able to communicate with a remote control center that could operate them at a distance in the case of an emergency.
"Now, in an area of the Phoenix metro region, a subset of our fleet will operate in fully autonomous mode, with Waymo as the sole driver," the Google spin-off confirmed today. "Over time, we'll cover a region that's larger than the size of Greater London, and we'll add more vehicles as we grow."
It's an important step in bringing autonomous services to the general public. While several companies have been experimenting with closed beta trials of driverless car services, including Waymo, these have invariably had to have a human in the driver's seat. However, the Alphabet company now plans to launch something different.
"Over the next few months, we'll be inviting members of the public to take trips in our fully self-driving vehicles," Waymo says. "Participants in our early rider program will be amongst the first to experience these fully self-driving rides, using our vehicles to commute to work, take the kids to school, or get home from a night out."
Waymo isn't the only company to be following this path. The idea of being able to access a shared fleet of driverless vehicles, rather than own or lease one outright, has been adopted by several startups. Not only does it insulate users from the higher costs of the technologically-advanced cars, but it maximizes practical use time since a handful of vehicles can service the needs of an extended user-base.
Indeed, California start-up Voyage already has one such scheme operating, in a retirement community. There, residents can summon a car from a smartphone app, and be transported around the several miles of closed roads. Voyage is currently taking suggestions for its next area of deployment.
Waymo hasn't said when, exactly, it will begin its driverless taxi service, though it's likely to be a gradual process. It's also not said how much participants will pay in order to get rides. Nonetheless, with the self-imposed deadline of 2020 or thereabouts that many companies set themselves to make autonomous vehicles a commercial success nearing, it's likely we'll see more take advantage of less restrictive DMV regulations and do something similar.
MORE Waymo