Waymo and UPS team to deliver packages with self-driving vans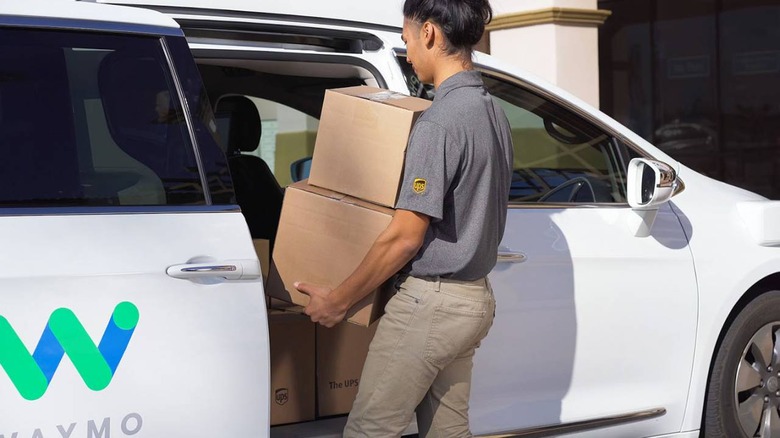 Autonomous car company Waymo has announced a new partnership with the delivery company UPS. This is said to be 'a first-of-its-kind deal' involving Waymo Driver, the company's self-driving car tech. As part of this deal, Waymo Driver will help UPS deliver packages in Chrysler Pacifica vans, though the deliveries will be limited to just the UPS hub in Tempe, Arizona, as well as the Metro Phoenix region.
Waymo has been busy testing its technologies in the metro Phoenix region, the same place where the public can catch rides in self-driving cars. Though obviously great for taxi services, autonomous driving technology also holds a lot of promise for other commercial activities that involve frequent driving, including shuttles at big convention halls and various delivery services.
According to Waymo, its self-driving vans will be tasked with delivering packages from the USP Stores located in Metro Phoenix to the delivery company's hub in Tempe. This is described as a pilot project that will gather data on a variety of aspects of the deliveries, including 'customer and operational benefits,' as well as topics like efficiency and safety.
UPS and Waymo will kick off the pilot delivery test at some point in the first quarter of 2020. Waymo says that it will 'work closely' with the delivery company during this pilot and that the two will form a long-term plan. A trained vehicle operator will be in the self-driving delivery vans when they are on the road in order to keep an eye on things.
Waymo is one of multiple companies working on the development of self-driving cars and related software platforms. Other notable efforts involve electronic vehicle company Tesla, which has set its sights on semi-trucks in addition to consumer vehicles, as well as Uber, which has suffered a massive, tragic setback in its own effort.