watchOS 5 fitness and health features put Fitbit on notice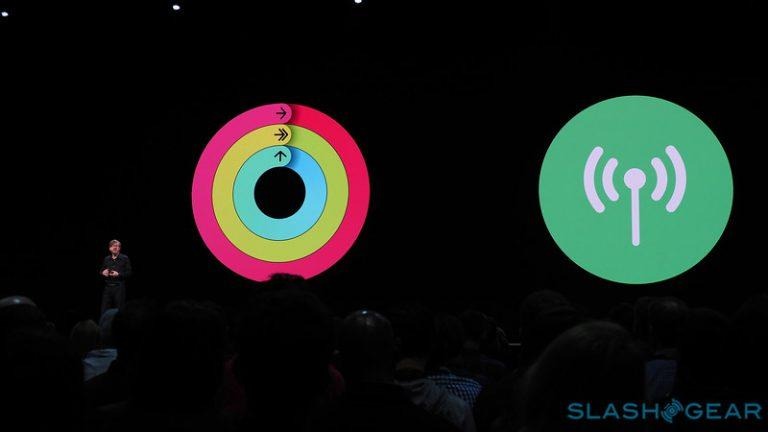 Apple has unveiled watchOS 5 and the new features it will offer, not the least of which are new fitness features. Want to challenge your friends as motivation to keep working out? Apple Watch will let you do that with watchOS 5, the company revealed during its WWDC 2018 keynote today, via an upcoming 7-day competition challenge feature.
Apple Watch owners partaking in the competition will get updates showing whether they're winning or losing the competition, as well as who else has accepted the competition invites and when the competition starts. watchOS offers various workout types, such as swimming laps, and Apple has added new workout types: Yoga and Hiking.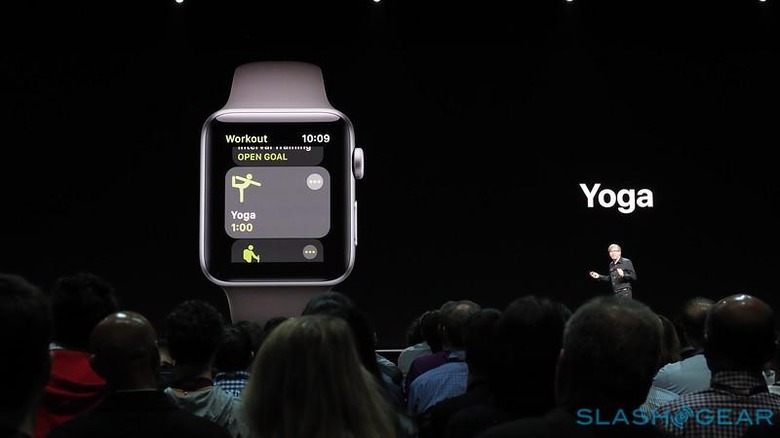 The yoga workout feature primarily tracks the user's heart rate, but the hiking workout is more robust, including metrics for things like elevations and pace. Other features include automatic workout detection — start working out and the Apple Watch will push out an alert saying, "It looks like you're working out."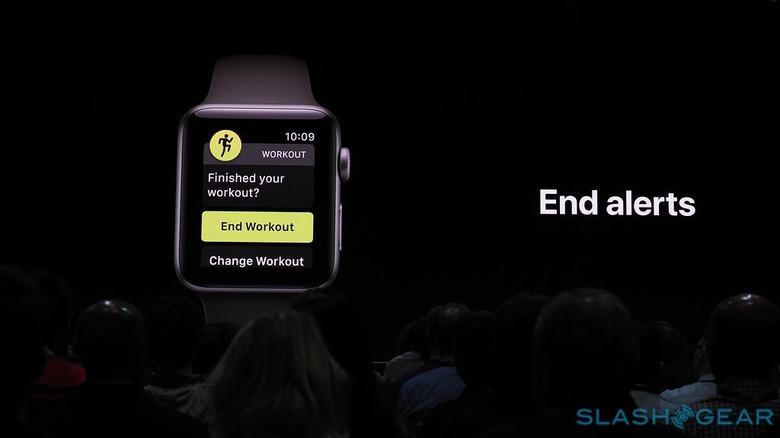 Confirm that and the Watch will continue tracking, adding in the data it started collecting when it first detected the workout. In the same way, watchOS 5 can detect when you've stopped working out, taking a lot of the hassle out of tracking. The user is prompted to confirm the workout's end, however.
The watchOS 5 update arrives this fall. Check out the SlashGear Apple portal for more WWDC news!