WatchOS 4 Detailed: Siri, New Watchfaces, NFC Expands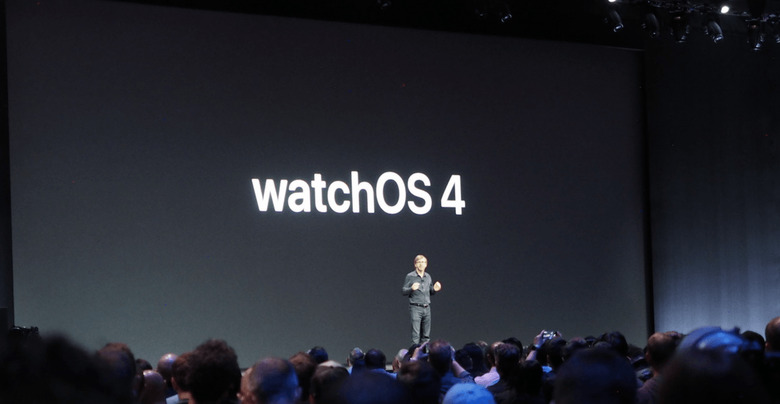 This week Apple's Kevin Lynch stood on stage at WWDC 2017 and spoke about the next big update to the Apple Watch. This new update will bring Siri to the Apple Watch, at last. It'll be like having a digital assistant available all the time – from your wrist. This update also brings a stream of information from Siri – using machine learning to make the best guess at what you'll want next.
This new update includes Watchfaces that can change depending on the time. New Watchfaces will soon be able to change based on location as well. This new update in WatchOS 4 will also allow the Apple Watch to work with a Siri Watchface.
Also available is a new Kaleidoscope watchface that turns and transforms when the crown is turned. "You can rotate the crown and get this kind of trippy effect," said Lynch. Another set of Watchfaces includes characters from Toy Story – Woody, Jesse, Buzz included.
In WatchOS 4 is a new Workout app user interface. This new version of the app include auto-set for pool workouts, personalized achievement updates, and smarter coaching. Apple also brought on Lauren Goode to speak well of the WatchOS 4 update with the Workout app.
This update allows NFC in the Apple Watch to work with something outside of Apple Pay. In the demonstration shown by Apple this week, the Apple Watch attained information from gym equipment using NFC. This is called Gym Connect – and it's not likely the last. This is the first time Apple has allowed NFC in their mobile products to be used for something outside of Apple Pay.
This is just a part of what's to come with WatchOS 4 very soon. Stick around SlashGear's Apple portal for more information as it arrives. More bits and pieces will arrive later this week!