watchOS 3 official, total redesign includes Instant Launch, Activity Sharing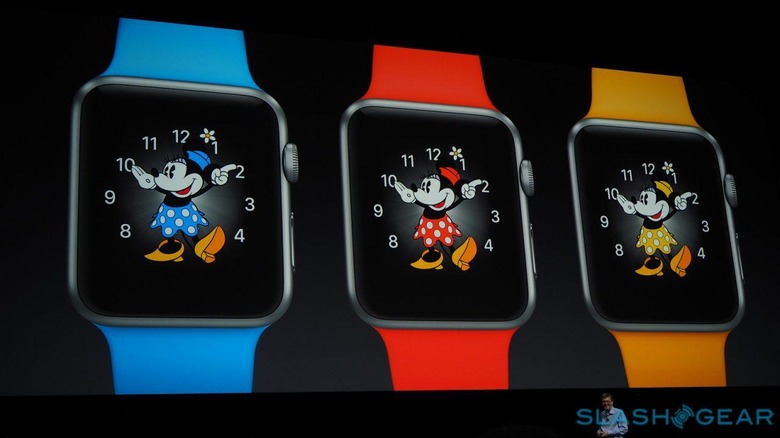 This morning Apple introduced the newest version of Apple Watch's software: watchOS 3. This newest version of the operating system works with a number of new features, starting with performance updates and what they call "Instant Launch." As you can imagine, this feature makes for a much quicker experience on the Apple Watch – right alongside Refreshed Information, Background Updates, and the ability to keep favorite apps in the Apple Watch's memory.
Apple suggested that the Instant Launch feature – and watchOS 3 – makes the Apple Watch "seven times faster." This update also includes "increased performance [which] allows us to have access to apps anywhere."
There's a new Control Center – not unlike you'd find on your new iPhone 6 or iPhone 6s. In this control center there's an airplane mode, lock, mute, and battery monitor.
"Another key design goal we had [with watchOS 3] was to make it more familiar."
This means more iOS familiar, apparently. This update also includes quick replies to messages – a list of pre-selected message replies appears when you get a message. There's a sketch keyboard as well – sketch every letter to type a word.
And of course you're going to see new Watch Faces, including a Minnie Mouse – in several colors.
This "Scribble" feature works in English and Chinese at launch. Notifications for all things remain at the top of the watch – pull down as usual.
SEE TOO: Apple Watch extended review
Third party apps can be in the watch's dock, and new versions of Reminders and Find Friends are here, too.
There's a new 911-call feature. Tap this featured button and it'll call emergency services. To do this, you'll need to be in range of your iPhone or connected to the web via Wi-fi.
Users will be able to use a new feature called "Activity sharing." This feature will allow users to know where each other are and what they're doing on the fly. That is to say you'll find their activity goals (fitness-wise) and how well they're doing when you ping them.
When you see how they're doing with their goals, you can send them messages through the watch – your heartbeat, emojis, recorded voice messages, or pre-set messages.
Stay tuned as we learn more about watchOS 3 and more Apple software and hardware details via our Apple hub!