Watch VW's ID.R electric racer smash the Goodwood hillclimb record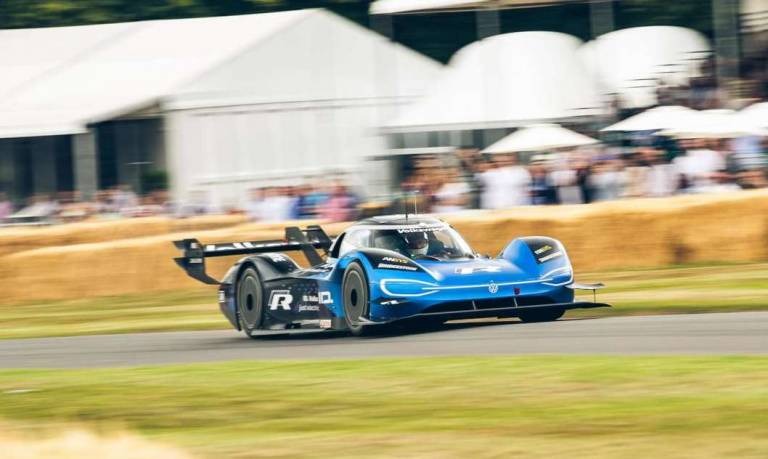 Volkswagen promised something incredible from the VW ID.R electric race car at the Goodwood Festival of Speed, but we didn't expect the EV to deliver quite as impressively as it has today. Driven by Romain Dumas, the ID.R smashed the 20 year old hillclimb record, and the video of the run is a must-see.
Dumas and the ID.R managed to make it across the finishing line after just 41.18 second. In the process, they smashed Nick Heidfeld's 41.6 second record that was set all the way back in 1999, at the wheel of a McLaren MP4/13.
Signs that the ID.R was the car to watch at Goodwood were set in motion last year. Then, the car – again with Dumas in control – was competing in the electric car category, and managed the run in 43.05 seconds. That was an EV record at the time, and indeed the third-fastest time in the history of the event.
For 2019's run, Volkswagen's engineers made some changes. For a start, the lithium-ion battery pack has been modified, and the energy management system changed. Bridgestone supplied special, extra soft tires to make the car even stickier. Given the course is only 1.16 miles in length, it's weight and power that make the biggest impact.
So, the ID.R – complete with Dumas inside – came in at under around 2,200 pounds for the Goodwood attempt. Not bad at all, when you consider its electric motors are good for 671 horsepower.
"It's interesting to note that the ID. R's speed across the finish line was 128mph, slower than the next four cars," Goodwood points out. "The BMW E36 V8 Judd of Jöerg Weidinger was a full 10mph faster across the finish line. At the end of the first sector, though, it was traveling much faster than all others – 120mph versus 108mph of Oliver Solberg's Citroën DS3 WRX, itself several mph faster than anything else at that point on the hill."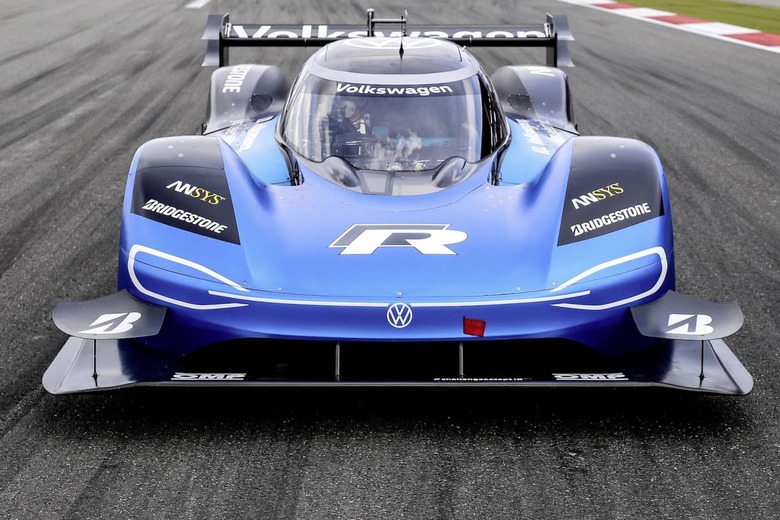 The difference in 2018's performance and this year's record is in no small part down to the way the car has been configured. "Last year, we lined up in Goodwood just three weeks after the record-breaking run on Pikes Peak and used the same technical configuration as we did at the hill climb," Sven Smeets, director of Volkswagen Motorsport, explains. "This year, we will field an ID.R that has been prepared specifically for Goodwood."
Still, there could be more upsets to come as Goodwood continues. Dumas and the ID.R will be making more attempts at the course over the weekend, and could well shave even more time off the new record.