Watch the incredible Halo 5: Guardians launch gameplay trailer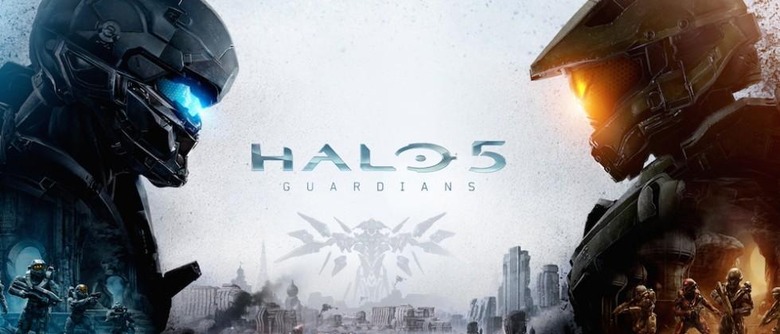 With less than two to go until the highly anticipated Halo 5: Guardians hits the Xbox One on October 27th, Microsoft has released a new launch gameplay trailer this morning. Coming a month after the reveal of the opening cinematic, this new video mixes footage of the game's cutscenes with real gameplay footage. At 3 minutes long, the gameplay trailer sets us up for the search of series' hero Master Chief, who has gone missing during a time of crisis.
The trailer starts off with some brief narration by Dr. Catherine Halsey, hinting about secrets surrounding new playable protagonist Spartan Locke's mission. As the leader of a fireteam of four, Locke has been tasked with tracking down the missing Master Chief and bringing him home.
The Chief, meanwhile, seems to carrying out his own personal mission, and even says so. Immediately after we're treated to a series of action clips set to the unfitting soundtrack of Muse's Knights Of Cydonia. The original scores of the Halo games have always been highly praised, and why they didn't go with that is quite puzzling.
Anyway, we see more footage of Locke's team of Spartans sliding down a snow-covered mountain, all while battling Covenant foes in a ballet-like dance of destruction. The gameplay footage gives us a few brief glances at new locations and new play abilities, with all of it looking very pretty, seeing as how this is the first new Halo title developed specifically for the Xbox One's hardware.