Halo 5 opening cinematic: watch now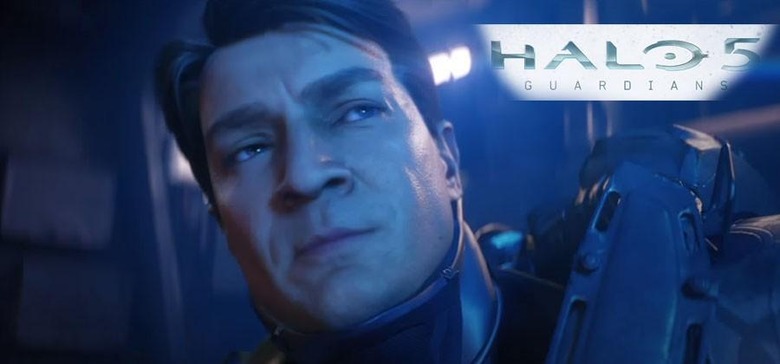 This morning the opening cinematic video for Halo 5 has been released for the public. This cinematic was created by a collection of the top minds in the video game industry, including leaders from AXIS Animation, Profile Studios, and Warner Bros. Video FX have been done by AXIS Animation while audio was handled by Warner Bros. Post Production Services and the 343 Industries Audio Team. This cinematic comes from Halo 5: Guardians, a game that'll be available on October 27th, 2015 for Xbox One.
The following cinematic was directed by Brien Goodrich (343 Industries), while this video's animation director was Steve Dyck (343 Industries). Creative director on this feature was Stuart Aiken (AXIS Animation), while the head animator was Greg Towner (343 Industries). Production was headed by Debbie Ross (AXIS Animation) and Connie Kennedy (Profile Studios).
This should remind you of the first time you saw that all-3D-animated Final Fantasy movie back in 2001. The graphics industry has come a LONG way since then – so far that that feature (made 14 years ago) should look paltry to you in comparison. That was a major motion picture – this is a video game.
In the elite team of Spartan soldiers having a chat. This team includes Spartan Jameson Locke, Spartan Olympia Vale, Spartan Holly Tanaka, and Spartan Edward Buck. These characters are played by Mike Colter, Laura Bailey, Cynthia Kaye McWilliams, and – as you'll likely have recognized – everyone's favorite space pirate Nathan Fillion.
Pre-orders for this game have begun, while the disk will be released to stores on October 27th wherever fine Xbox One games are sold.