Watch the first new Full Ghostbusters Trailer here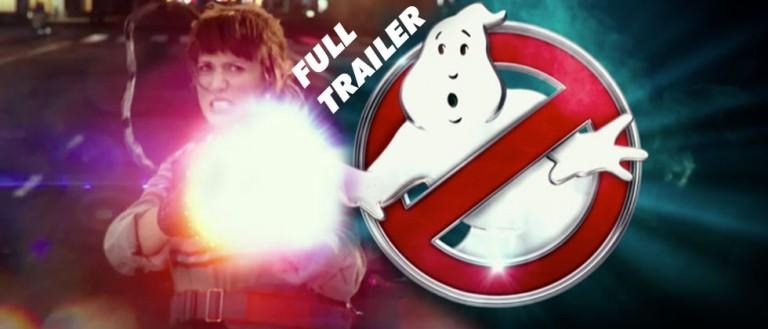 Today the full Ghostbusters trailer has been released, and it's explosive. You'll see Slimer. You'll see the proton packs. You'll see the reason why these four actors were chosen for their respective roles. You'll be reminded of the original Ghostbusters in the best way possible. And there'll be a lot of special effects – so many that you'll forget what made the original Ghostbusters so excellent and memorable. This is a whole new generation, after all.
Kristen Wiig, Melissa McCarthy, and Kate McKinnon speak to a ghost in a library. Much like the original. Paul Feig is going to be paying tribute to the full collection of bits and pieces throughout the film. Non-stop. SNL style.
The team will join Leslie Jones soon after they've been puked on by a ghost. Ectoplasm style.
Jones is an expert on New York City and goes all-in on their new vehicle, the Ecto-1, which at first pays tribute to the original Ecto-1 which was, indeed, black. Once it was clear the first, original film was going to take place largely at night, the vehicle was painted white.
Ghostbusters ECTO-1 LEGO Review
Such is the repainting here, as well!
And don't forget the motorcycle!
This version of Ghostbusters will have demon possession as well. Jones is going to slap the evil out of McCarthy. Slap the evil directly out of her face.
This film will be released to theaters on July 15th, 2016. You'll be able to see the movie in theaters around the world – or at least in the countries where they're allowed to show ghosts in movies and women in leading roles.
Below you'll see a series of photos of the ECTO-1 vehicle captured by Sony at a Sony fan event for the film that took place this week. Up close and personal.