Watch the Aston Martin Valhalla's near-otherworldly track debut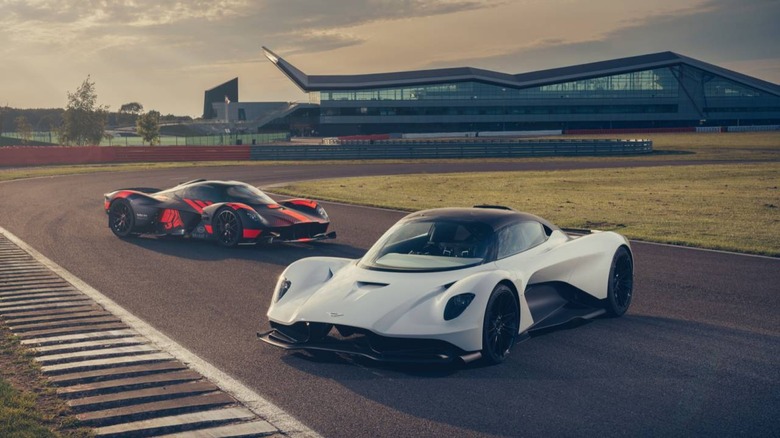 Some cars look fast standing still, other cars look just plain otherworldly, and the Aston Martin Valhalla manages to look a little of both in its first public testing. The mid-engined supercar formerly known as the AM-RB 003 began its languorous teasing back in March, but it's only now – coinciding with Pebble Beach and Monterey Car Week – that the British automaker is ready to show the Valhalla driving in earnest.
It's got some good company, too. Aston Martin's Valkyrie heads out for a track day play as well, the hypercar joining its more road-focused counterpart at Silverstone, UK.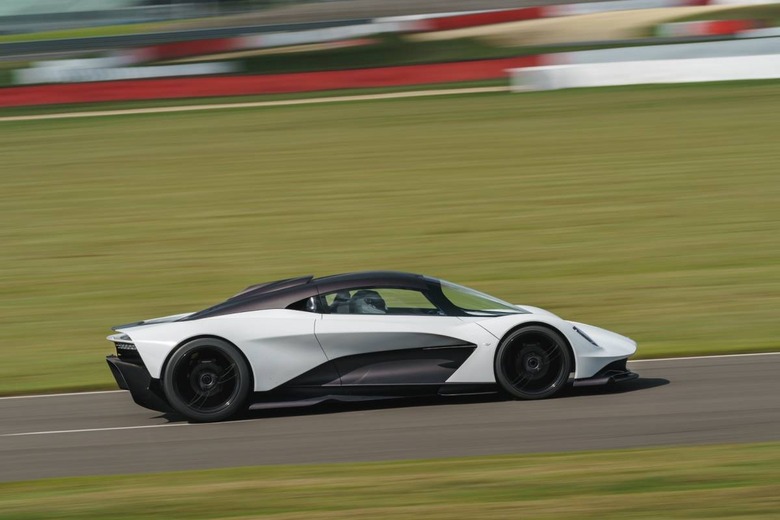 We hardly had low expectations for the Valhalla. Named after the hall in Asgard ruled over by Norse god Odin, it's intended to bring thoughts of "glory and happiness" to drivers, according to Aston Martin Lagonda President and Group CEO Andy Palmer. If you're going to commit to that, of course, you need to have the engineering to back it up.
So, it's the stage for a new hybrid drivetrain, designed in-house by Aston Martin for the car. A battery-electric system has been attached to a high-output twin-turbocharged V6 gas engine, for a KERS – or kinetic energy recovery system – powertrain. It's expected to deliver around 986 horsepower.
Aston Martin drops that into a carbon fiber monocoque chassis, and then wraps it in a carbon fiber body. Notably, it includes the so-called FlexFoil rear wing, which physically bends the bodywork to adjust the airflow but without introducing drag or turbulence. Unlike the track-minded Valkyrie, the Valhalla is focused on delivering its best on the road.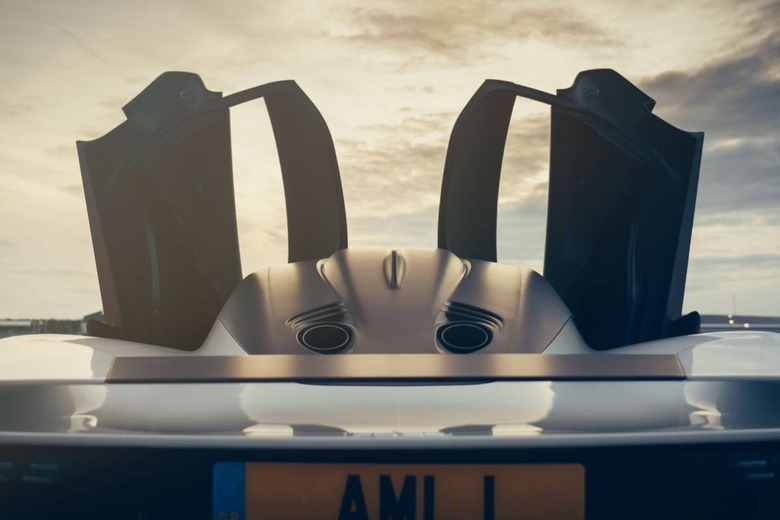 That includes a more cosseting cabin, including more interior space and doors that open forward and upwards for easier ingress. There'll also be more storage space – including a cargo shelf behind the seats – for your luggage, while a minimalistic 3D printed center console relies on your smartphone for its infotainment screen. The majority of the controls are mounted on the steering wheel.
Still, that more-everyday focus doesn't mean we're not interested to see how it holds up with test driver Chris Goodwin behind the wheel. Aston Martin isn't sharing performance figures yet, but the automaker is already promising numbers that "will surpass figures shown in today's hypercar world."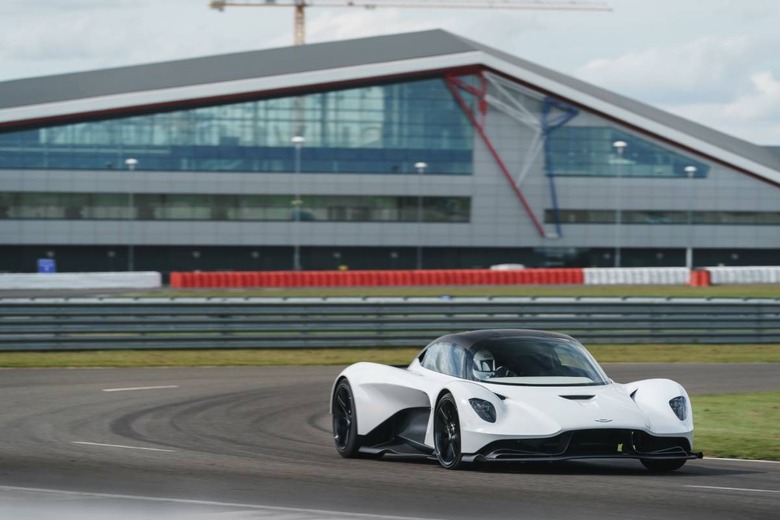 Big boasts, but only to be experienced by a few lucky owners. Just 500 of the coupes will be manufactured, and Aston Martin says that there are already more wannabe buyers than there are build slots available. Those lucky enough to open up their wallets will be hand-selected by the automaker, but still have to wait until production kicks off, which isn't expected until late 2021.