Watch NASA prep LDSD flying saucer test here and now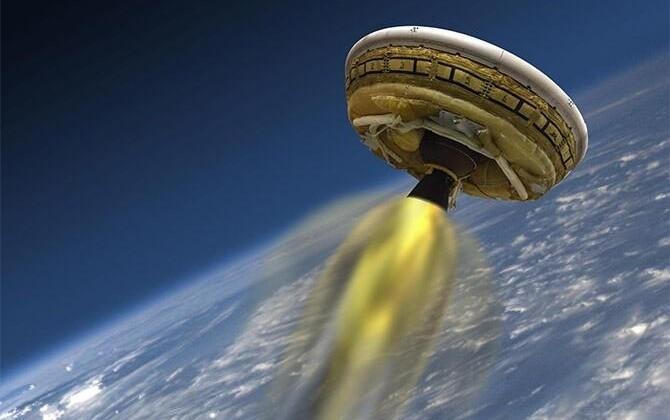 This is not a test in science fiction, but a real release of one massive payload headed for space, courtesy of NASA. What you're about to see – as early as Wednesday of this week – is NASA's second flight of its saucer-shaped Low-Density Supersonic Decelerator. That's also known as LDSD. This craft was first launched aboard a giant helium balloon from the United States Navy's Pacific Missile Range Facility in Kauai, Hawaii all the way back in June of last year. This time, it's headed for a cool 180,000 feet above the surface of the earth.
This inflatable shield craft previously reached a height of about 120,000 feet, moving at a whopping 3,000 miles per hour at its fastest. This craft moves at four times the speed of sound and – once the final tests are complete – the aim is Mars.
This craft's payload will eventually be aimed at Mars for takeoff, travel, and a (relatively) soft landing thanks to a supersonic parachute.
ABOVE: One artist's impression of LDSD craft blasting upward above our planet – NASA/JPL-CALTECH
The first test of this system resulted in a rather nasty shredding.
LDSD lead researcher Ian Clark, part of NASA's Jet Propulsion Laboratory in Pasadena, California, spoke with the press on a conference call this Monday, suggesting that they "saw things that we've never seen or imagined existed before."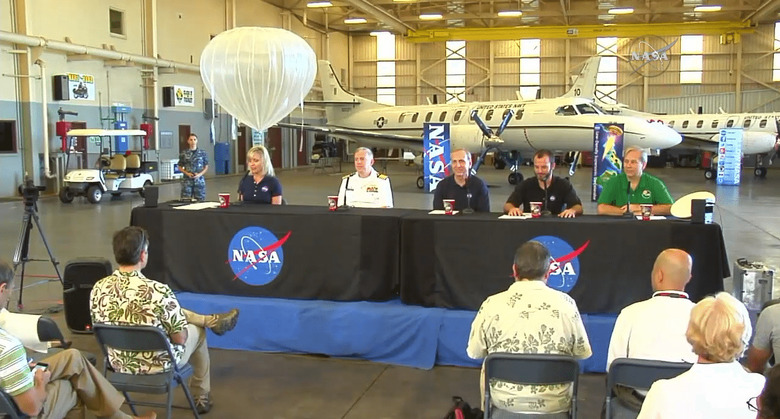 NASA/JPL-CALTECH
"We learned a great deal from last year's flight test," said Steve Jurczyk, associate administrator of NASA's Space Technology Mission Directorate.
"We saw a much more dynamic and much more turbulent parachute inflation than we had ever known," said Clark.
"Things like the suspension lines exploding like lightning, moving in a very chaotic manner all over the place."
The LDSD's 110-foot diameter parachute did not survive the first test, resulting in a bit of a redesign for this second time around.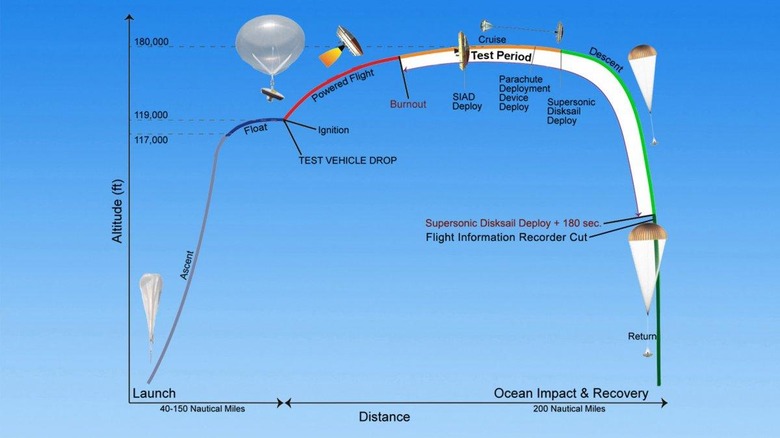 NASA/JPL-CALTECH
The slowing of the craft DID go as planned. As the LDSD's inflatable shield deployed, the craft's size was increased to 20-feet in diameter, slowing it through the atmosphere upon decent.
"This year I'm cautiously optimistic that we'll have a fully successful flight test," added Jurczyk.
This project has NASA spending around $230 million USD to "at least double" the amount of mass that can be successfully landed on Mars according to Discovery News.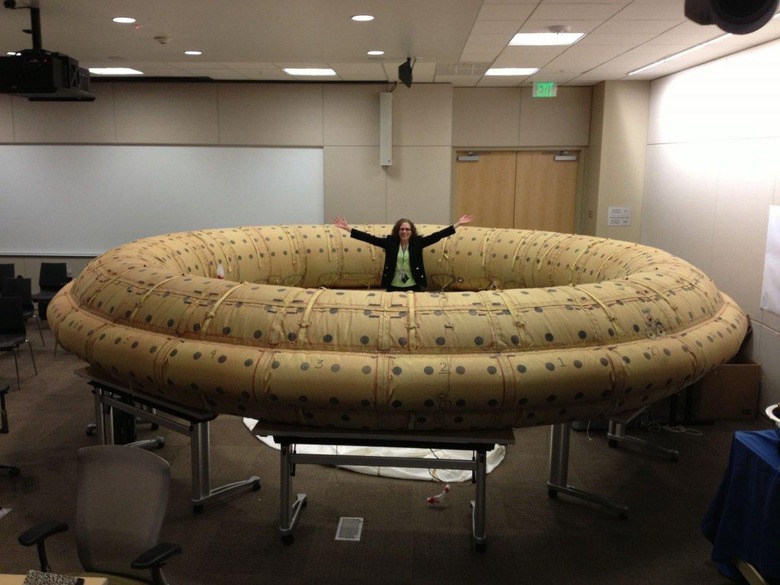 NASA/JPL-CALTECH
This second test could occur as early as this afternoon (Tuesday). The launch window is a (relatively large) 2-weeks. If the 2-week span is exhausted without wind conditions lining up properly, a new launch window will be opened between July 7th and July 17th, 2015.
Broadcast live streaming video on Ustream
Above you'll see a live stream of this event, starting with a live conference this afternoon at 11AM Central time.