Watch Lilium's All-Electric Jet Ace The Complex Move It'll Use As An "Air Taxi"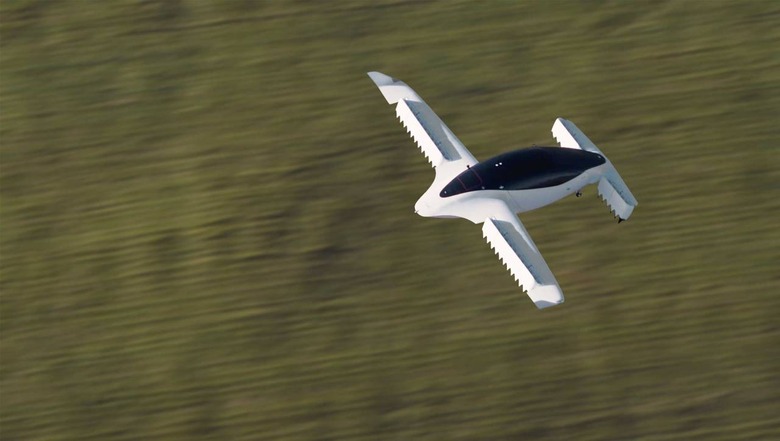 Lilium's all-electric air taxi has proved it can fly, with the startup going where many of its rivals are yet to venture and demonstrating that its VTOL jet is ready for the air. The German company showed its five-seater vertical take-off and landing jet could get off the ground earlier this year, and now it has released video showing it acing its first phase of flight testing.
That involved speeds of over 100 km/h (62 mph), Lilium says, though that's arguably not the most eye-catching part. The VTOL talents of the Lilium Jet mean that it can transition from vertical flight – when it lifts off straight upwards – to level flight.
Two sets of wings are relied upon for that, and they give the Lilium Jet a big advantage over many rival "personal flight" projects we've seen that require some length of traditional runway to get airborne. Lilium says that its aircraft will be able to fly 300 kilometers (186 miles) on a full charge, too, paving the way for trips that are more than just city-hops.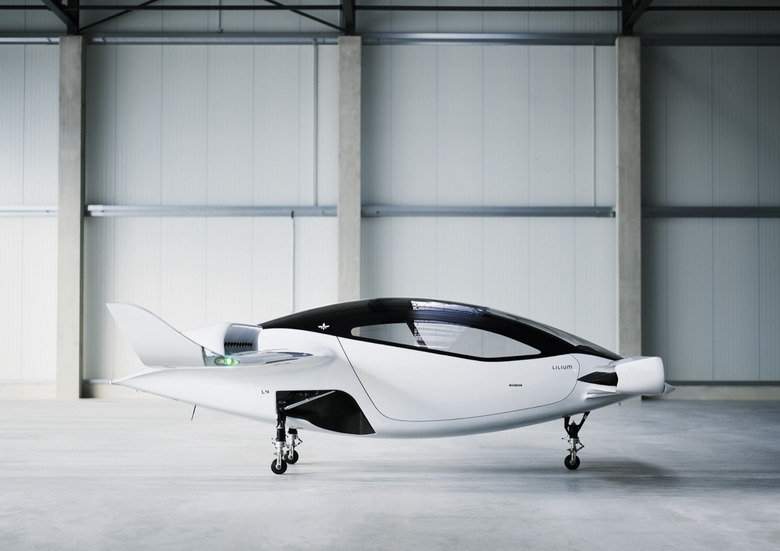 Flight testing began back in early May of this year, and since then Lilium says it has been undertaking a number of longer flights and more complex maneuvers. That includes banked turned and even 360-degree revolutions on the spot. More than 100 ground and flight trials later, the jet was ready for 100+ km/h trials. Would-be passengers will be pleased to hear that much of the testing concerned safety features, like how it will deal with engine and failures, along with blown fuses.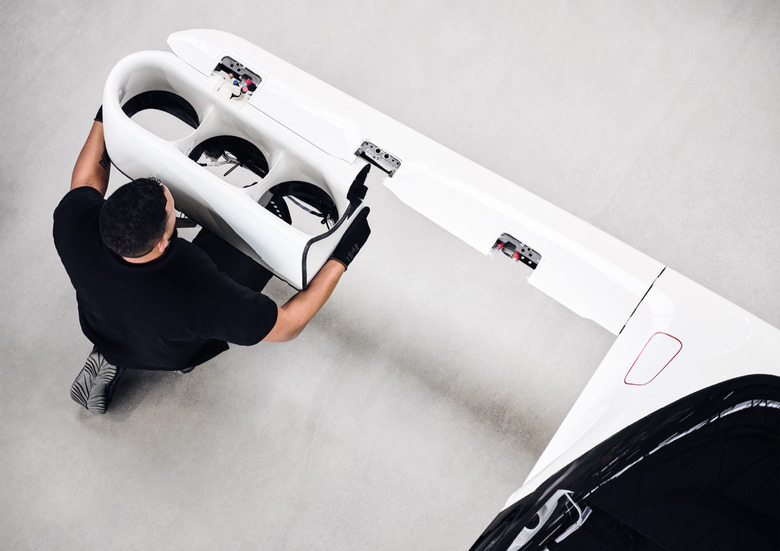 The prototype uses 36 electric jet engines, together good for 2,000 horsepower. Less than 10-percent of that power is required during horizontal flying, however, Lilium says. Inside there's space for five, but the pilot actually operates the aircraft from the ground.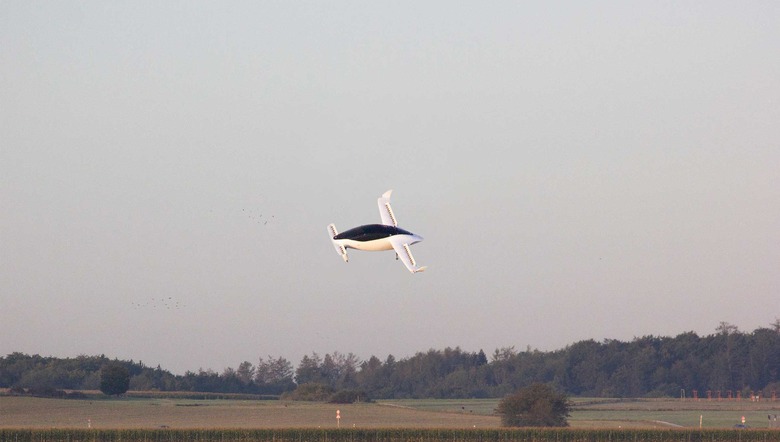 Building one working prototype is impressive, but scale will be needed if Lilium's plans for an all-electric flying on-demand taxi service are to actually launch commercially. The company has decided to build a new production facility in southern Germany, co-located with its headquarters. It has also hired on former Airbus exec Yves Yemsi to oversee the shift to serial production.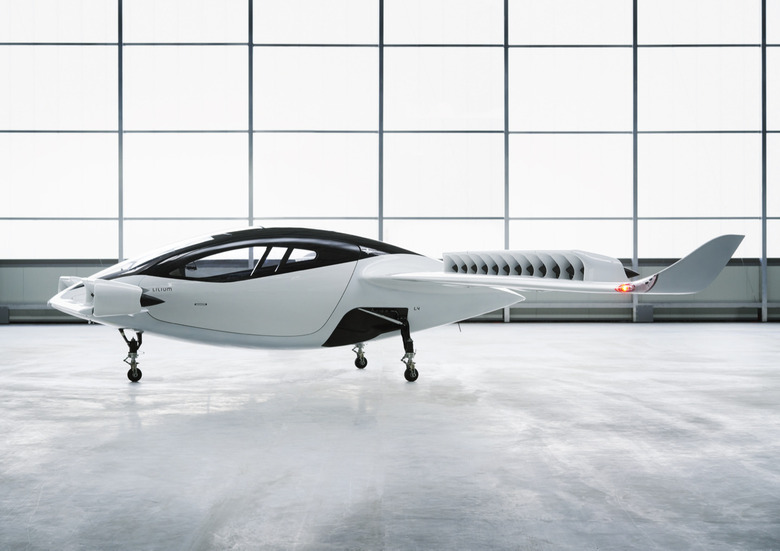 Of course, that's still some way off. Up next, Lilium says, is further testing to see how the design handles higher speeds. The jet can already handle bank angles of up to 30 degrees, as well as climb and descent vertically at rates of 500 feet per minute, but there'll be much more validation required before it's ready for final certification.
Commercial services should begin in 2025, Lilium says, with the goal of producing hundreds of the VTOL jets a year by that point.