Watch Ken Block go wild with the genius Ford Focus RS "Drift Stick"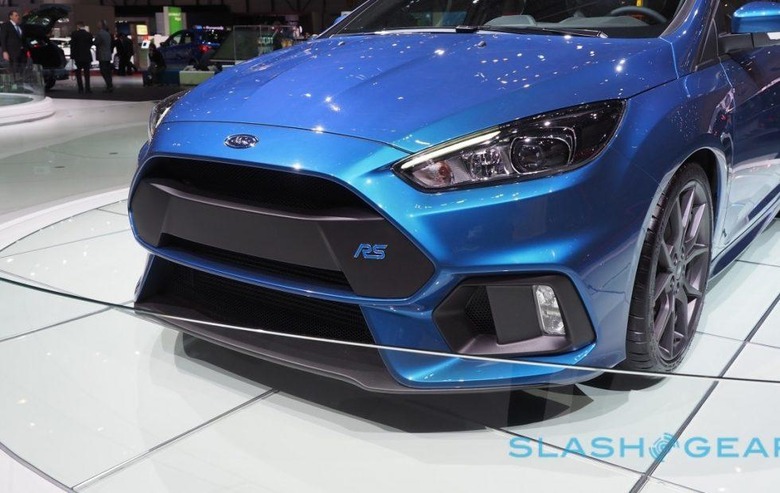 Ford's Focus RS got us excited with its Drift Mode, and now Ford Performance is adding a handbrake, though this is no normal lever. The Ford Performance Drift Stick is the first electronic handbrake, designed to work with the Focus RS' all-wheel-drive and antilock brake system. Apparently it's so good, notorious hooner Ken Block has given his seal of approval.
Old-school handbrake turns and modern car electronics don't often play particularly nicely. Meanwhile, fitting a hydraulic handbrake would've demanded some serious work on the Focus RS in order to make it work. Those changes, Ford points out, wouldn't be readily reversed either.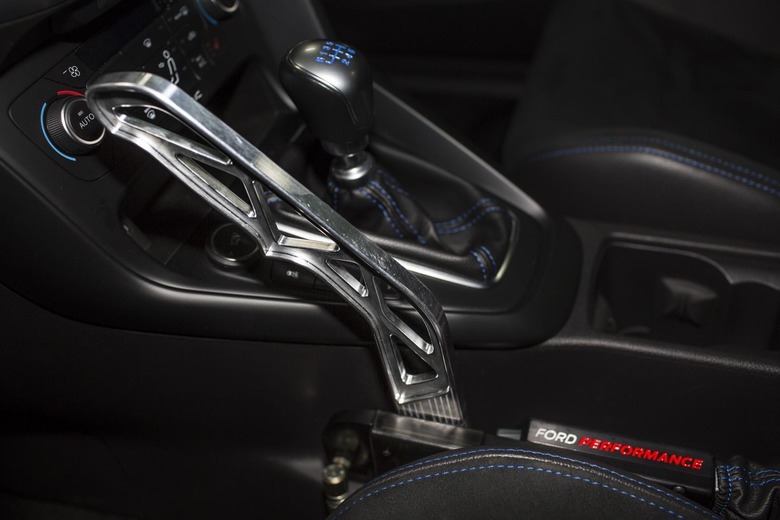 Instead, Ford Performance went for a more high-tech system. The Drift Stick – internally codenamed Project Wicked Stick – connects to the car's systems electronically instead: when pulled, it opened up the rear-drive unit clutches, and has hydraulic pressure applied to the rear wheels so as to lock them up. That way you get drift, but without any use of the clutch.
The stick itself is made of solid aluminum, and fits between the driver and the manual gearshift. It plugs into the car's systems via the existing diagnostics port, and there's no welding, hold drilling, or any other permanent modifications to either the cabin or the brake system. Ford says it can be triggered with just five or six pounds of pressure, which is far less than a hydraulic handbrake would demand.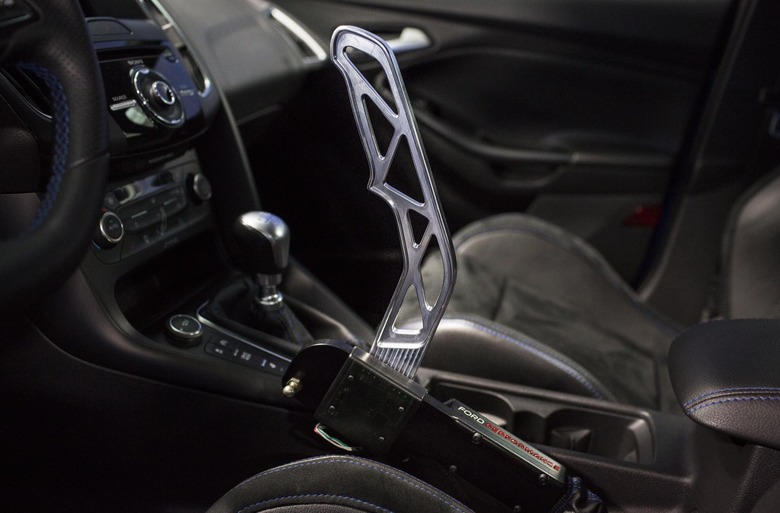 "I think it's really cool that Ford Performance is offering customers a way to create large-angle drifts in the Focus RS," pro-driver Ken Block said of the Drift Stick, having been called in to help sign off on the project. "Obviously it's something that I'm really passionate about having been a part of the development of the production vehicle, so it's exciting to see it come to life."
Since the Drift Stick connects in the same way as Ford's existing professional calibration tool, the team decided to bundle that functionality with it. There's a USB port which, when hooked up to your computer, opens the door to select diagnostic data from the car, in addition to being able to load custom powertrain calibrations.
Ford is being cautious, pointing out that the Ford Performance Drift Stick is really intended for track use, not on public roads. Still, that's what it says about Drift Mode and, given the number of crashed Focus RS you see on a regular basis, it's clear that not everybody is listening to that advice. It'll go up for sale on December 1, priced at $999 complete with the aluminum lever, the mounts for that, and the circuit board. The Focus RS' warranty will be unchanged if you install it, though the same can't be said if you subsequently crash while using it.