Watch Dogs fan film brings game to life ahead of 2014 launch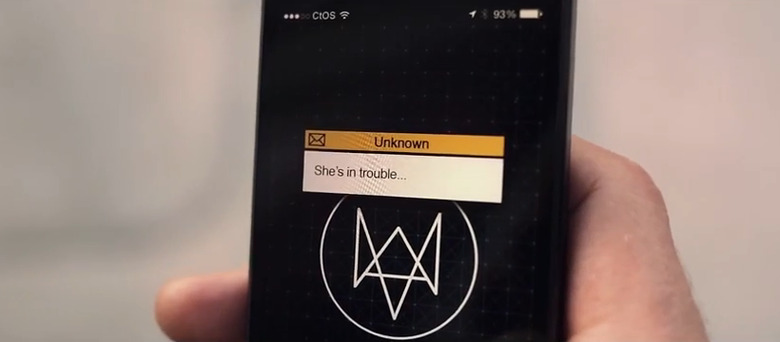 Video game fan filmmaker Infectious Designer has posted a fan film based on the upcoming game Watch Dogs. The six-minute short features Watch Dogs protagonist hacker Aiden Pearce moving about the open-world environment taking on random objectives as he sees fit. It also features "Hacker Girl," representing another game player. Together the two cooperate–and then compete–to take down a group of thugs using near-futuristic hacking and good old fashioned buttkickery–with a little bit of parkour for good measure.
The short is true to the spirit of the game in terms of the Chicago-based landscape, handy-dandy hacking phone for seeing and controlling all aspects of the electronically centralized city, and randomness of the, erm, "missions," for lack of a better word. The costume and set design are all pristinely emulated from the game. Have a look-see and whet your appetite:
In the Watch Dogs storyline you're hacked into CtOS–the city's "central operating system"–to control power boxes, view other people's cell phones, rob ATMs, adjust traffic lights for your convenience or chaos, and plenty more. All of these are on display in the short. The parkour is brought to life briefly, as is a heaping helping of the bone-crushing combat you'll be able to engage in when the game comes out. More gameplay details here on SlashGear.
Watch Dogs was originally scheduled for release next week, but due to a delay in development, game maker Ubisoft won't be letting it out until spring 2014 for Windows, PlayStation 3 and 4, Wii U, Xbox 360 and Xbox One. Until then you'll have to make do with the short film and the demo.
SOURCE: IGN