Watch Android Instant Apps run on KitKat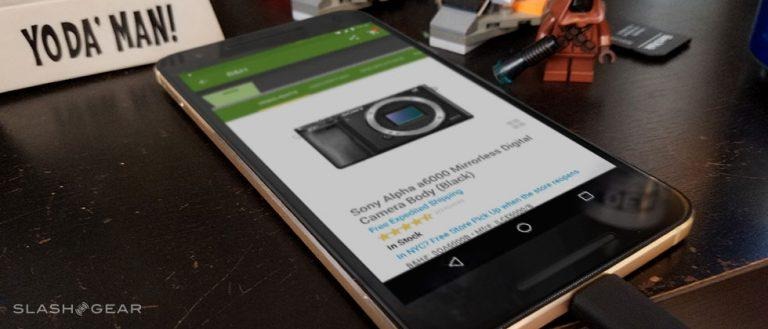 This afternoon Google introduced Android Instant Apps, a system with which Android apps will be able to open as quick as a web link. With this system, developers will be able to present just tiny pieces of the apps they've already made. Users will be able to see just one part of an app without having to download the whole thing. Easy and smooth – and backwards compatible. This system will be released into the wild as soon as Google's done working on it – which doesn't appear to be all that long from now.
According to Google, this system will enable users to "access apps from anywhere without installing." That's just the beginning – it requires a smooth system to run in order to be adopted, and indeed accepted – by users worldwide. As such, Google suggests that Android Instant Apps will "Run Android apps as seamlessly as loading a webpage."
Perhaps just as important as the speed at which these app bits open is the fact that this will all work on Android devices on Android versions as old as Jelly Bean. That'll include Jelly Bean, KitKat, Lollipop, Marshmallow, and newer.
Above you'll see the full Google I/O presentation of Android Instant Apps. There you'll see the system working on a real-deal Android 4.4 KitKat device. That's from a while ago. It's a system that lots and lots of smartphones are still running today – we can't all be Nexus users.
Instant Apps is the next generation of what was once called "App Links." This was born in Android Marshmallow, creating links to items inside of apps that, unfortunately, would then have to be downloaded in their entirety before opening.
Google's next step is, of course, allowing you to see just that one tiny portion of the app with the option to download the whole thing.
Google is working with app developers of all sorts to bring this Android Instant Apps functionality to the masses soon. Google says "later this year" for public release.
UPDATE: Above you'll see Android Instant Apps from a developer perspective. Respect.