Watch ABC app for iOS aims to fight back Aereo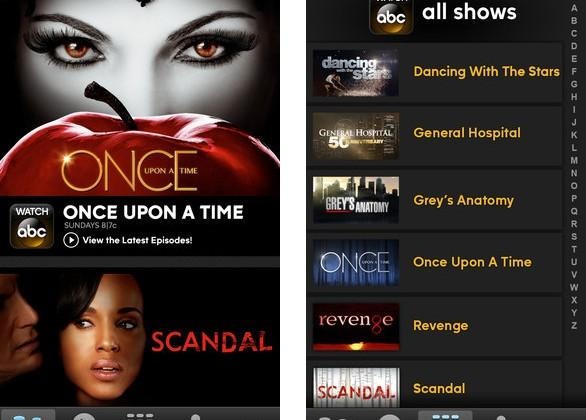 It's been rumored for a couple months that ABC would be releasing a live-streaming mobile app where users could watch live television on their mobile devices, and it seems that ABC is coming through with such an app. The television network launched Watch ABC for iOS today, and it's aiming to change how viewers watch TV, as well as attempting to get Aereo off their back.
The app is essentially a re-launch and re-branding of the network's older ABC Player app, but Watch ABC can still playback TV shows on demand, as well as stream live television. This makes ABC the first major broadcast television network to offer their own live TV streaming option in the US. However, the app only works in New York City and Philadelphia, but more cities are expected be added throughout the year.
With Aereo, you don't need a cable subscription to watch live television, but the Watch ABC will require one by July 1. The app is currently open to anyone for the next few weeks, but ABC will soon require a cable subscription in order to have the ability to watch live ABC shows. You'll need either a Comcast, Cablevision, Cox, AT&T U-Verse, Charter, or Midcontinent subscription.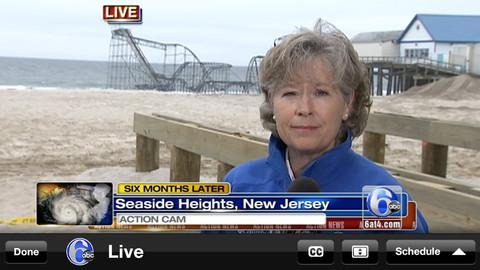 After July 1, ABC plans to expand the app's availability to more big cities like Los Angeles, Chicago, San Francisco, Houston, Raleigh-Durham, and Fresno. We're guessing the app will exit its preview version and will be released in full on that date, but specifics are yet to be revealed on exactly what the plan is for Watch ABC.
As for the app being a viable competitor to Aereo, the effort is certainly there, but it'll most likely be no cigar for ABC, and Aereo still includes some advantages over ABC's live streaming options. Aereo doesn't require a cable subscription to use, although you'll have to pony up $8 per month in order to use Aereo, while ABC's app is free. Watch ABC also doesn't have DVR functionality, which may be an instant turn-off for some users. Overall, ABC is trying to offer something that's cool and useful, but there's simply too many restrictions still that is holding the network back.
SOURCE: iTunes App Store