Watch a plane land on a busy highway in New Jersey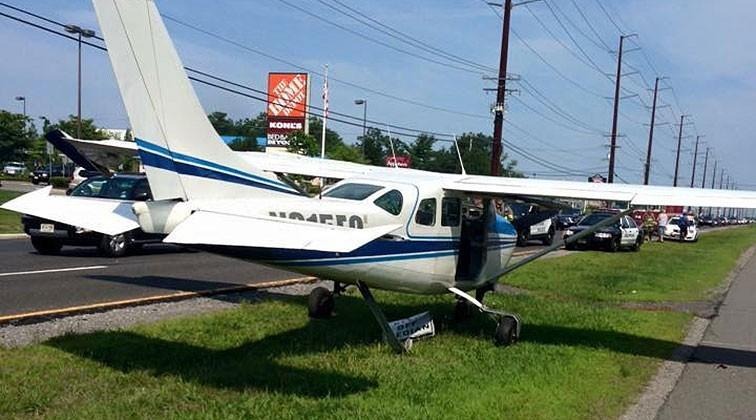 This week an airplane carrying skydivers landed on a busy highway – Barnegat Road in Stafford Township, New Jersey. The video you're about to see was captured by the Stafford Township Police Department's traffic cam. Incidentally this is a completely different incident from the "skydivers near death airplane collision" incident that went viral earlier this year and occurred back in October of 2014. The amount of incidents like this are extremely few and far between – which is why they come as such a shock to the general public.
According to local authorities, once the plane was surrounded by police – and traffic cones aplenty – traffic was shut down in both directions for around an hour and a half. Once traffic was successfully subverted, the Federal Aviation Administration joined with local police to do a brief investigation on-site.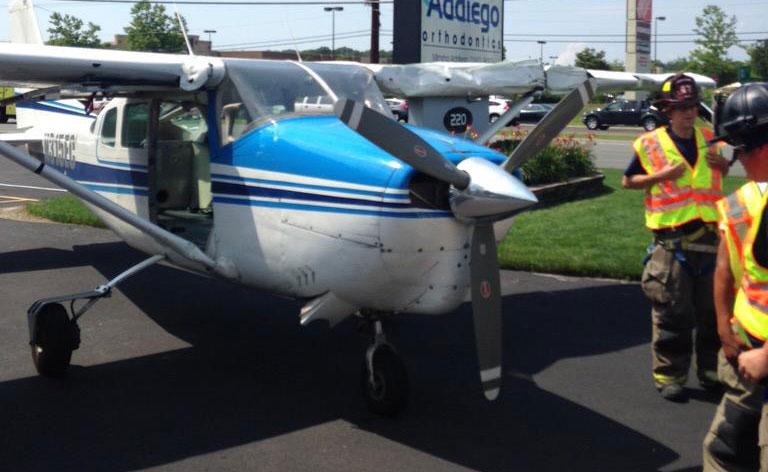 At this time the investigation is ongoing. The only word that's been released on the plane is that it "lost power" at some point in its flight. Exact causes remain unknown. Below you'll see the plane land – watch the traffic halt as the plane was obviously spotted by at least the first couple of cars on the highway on the right – thankfully.
"A small aircraft landed safely on Rt 72 near Home Depot," said Stafford Police, NJ, "No injuries. More info to come."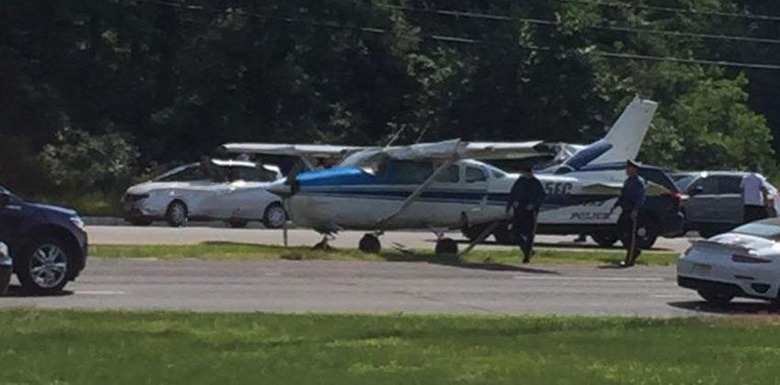 Photographs above appear courtesy of the Stafford Township Police Department.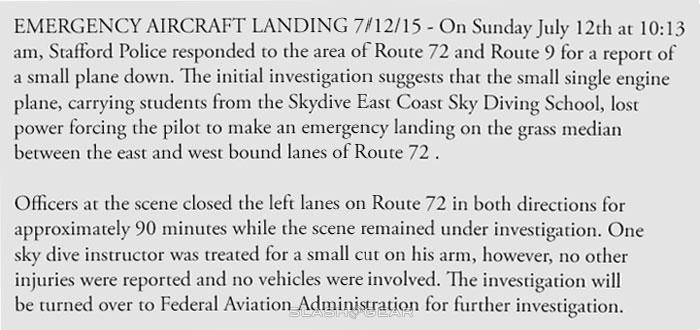 Above you'll see a press release scanned from local authorities at the Stafford Township Police Department. This information will also likely appear on social media and with additional news sources by the end of the day.
Below you'll see a video of a completely unrelated event – save the fact that it had to do with some skydivers. We're including this video so that you do NOT mistake one for the other. The incident above occurred just this month, the video below occurred back in October of 2014.