Wasteland 3 first gameplay trailer, crowdfunding campaign now live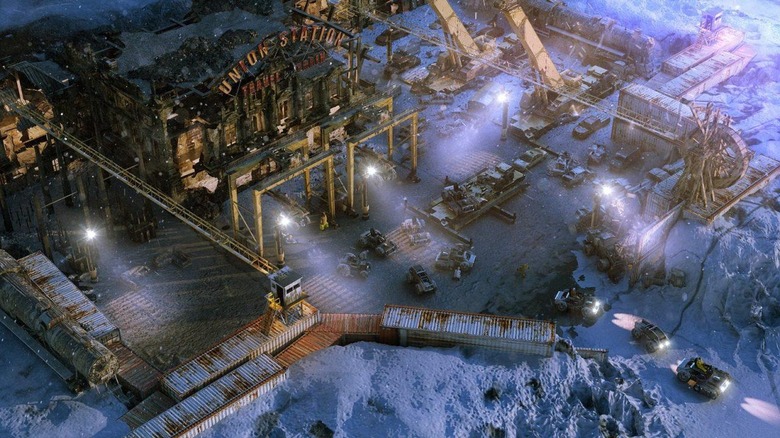 A week ago, inXile Entertainment announced its ambitions to create Wasteland 3. The team revealed details on new gameplay mechanics and a new setting while at the same time announcing a new crowdfunding campaign to make the game a reality. That crowdfunding campaign has gone live today, and inXile has delivered our first look at Wasteland 3 gameplay to go along with it.
Fans of the Wasteland series will be no stranger to crowdfunding campaigns, as Wasteland 2 was funded entirely by pledges received through Kickstarter. This time around, inXile has chosen to go through Fig, asking for $2.75 million in funding. As of this writing, the campaign is off to a pretty good start, managing to pull in around $1.5 million – or 54% of its goal – in just a few short hours. Have a look at inXile's pitch video for the project below:
As for that early gameplay look, what we're getting today is fairly brief. That isn't much of a surprise, considering that development on Wasteland 3 is still in its infancy. With that in mind, the trailer does have a few things to show off, including the game's new setting (a frozen Colorado wasteland), the game's dialogue system, and a small sampling of combat. Note: there's some rough language in the trailer posted below, so it's probably best to hold off on watching it if you're at work or around sensitive ears.
If you're interested in putting some money toward the development of Wasteland 3, you should know that inXile is offering a choice of two free games – UnderRail or STASIS – to everyone who pledges $20 or more within the first 48 hours of the campaign. Some of the reward tiers are already sold out, so you may want to jump on the Wasteland 3 funding train sooner rather than later. Wasteland 3's Fig campaign is set to conclude on November 3.
SOURCE: Wasteland 3 on Fig