Warner Bros. Buys Flixster To Compete With Netflix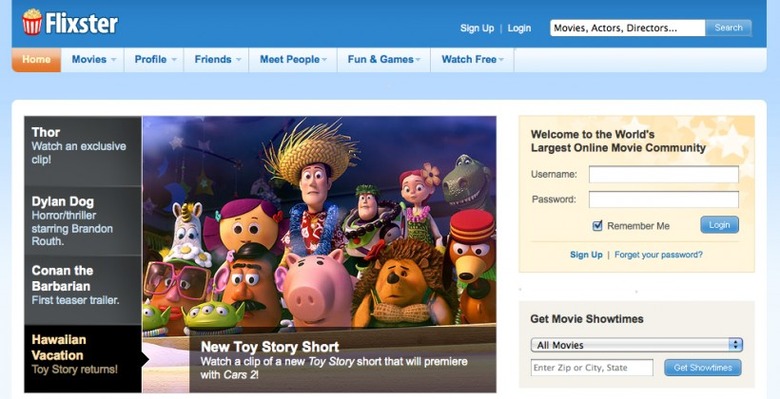 Movie streaming must be hot right now. Not only has the current king in DVD rentals and movie streaming, Netflix, revealed their interesting in shifting completely towards streaming, but numerous new challengers have stepped into the ring with the latest movie-streaming contender possibly being a Warner Bros. and Flixster combo.
The Time Warner subsidiary, Warner Bros Home Entertainment has just announced its acquisition of Flixster for an undisclosed amount. Flixster is one of the top movie discovery apps for mobile users with over 25 million users per month and serves about 1,200 movie titles along with various TV shows. It also owns the leading movie review website RottenTomatoes.com.
The acquisition is intended to help Warner Bros "expand its services beyond movie discovery to enable digital content ownership and delivery across any connected digital device." Warner Bros intends to keep Flixster running as a separate operation maintaining the brand and its technical expertise.
Other competitors in the movie streaming market right now include a potential movie-on-demand service from YouTube, Amazon Prime moving streaming, Apple TV, Google TV, Hulu Plus, Epix HD, and rumors of Facebook joining in—to name a few.
[via Guardian]