Walmart Reportedly Approached GAME For Possible Buyout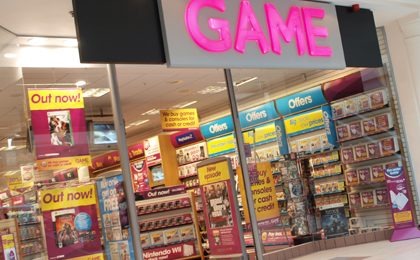 Just a few days ago we learned that UK retailer GAME had put itself up for sale, so short on cash that they're unable to pay rent, which could force the company into administration in just a few short weeks. While GameStop have previously expressed interest in buying the company, MCV reports that Walmart have approached GAME about a possible acquisition.
Details are scarce, with MCV only being told that Walmart have been in contact with GAME about a potential sale. It wouldn't be the first time the corporation has expressed an interest in a British brand: they bought supermarket chain Asda in 1999 for £6.7 billion (~$10.5 billion).
GAME also has operations in France and Australia that would presumably also need rescuing in any sort of buyout. The company has been in decline for a while, seeing a particularly difficult holiday season in 2011 as more and more consumers used rival retailers, as well as digital delivery systems such as Steam. GAME had hoped to renegotiate deals with suppliers such as EA and Nintendo in the aim of securing better deals, but were turned away.
Share prices have also plummeted recently, currently sitting around 1.74 pence (~2.6 cents), putting the market cap at just £5.99 million (~$9.24 million). MCV asked GAME to comment on the Walmart buyout, but a spokesperson said the company refuses to comment on rumor or speculation.