GAME up for sale but will anybody buy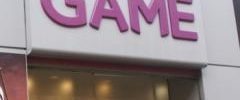 European videogame purveyor GAME has put itself up for sale. Apparently, the company is so short on money the odds of it being able to pay rent due within the next few weeks is slim and could force the firm into administration. If GAME fails, thousands of jobs are at risk. MCV reports that GameStop has expressed interest in purchasing GAME's Spanish arm.
For the failing videogame seller to shed its British arm it could possibly have to fight through pre-pack administration. The company also has operations in France and Australia that will likely need the same sort of administration. GAME had significant issues after sales were particularly bad during the holiday shopping season in 2011. The company also met with some of its game suppliers to attempt to renegotiate terms. Some large suppliers such as EA, Nintendo, and Capcom were unmoved by GAME's plight.
The failure to get those large suppliers on its side meant the company was unable sell anticipated games such as Mass Effect 3 and Street Fighter X Tekken. GAME is reportedly now telling investors that they need to brace themselves for administration. Shares of publicly traded company had lost 95% of the value in the past year and dropped a further 65% recently to trade at 1.2p or about 2 cents in USD per share.
[via MCV]