Walmart plans online order expansion to fight off Amazon Fresh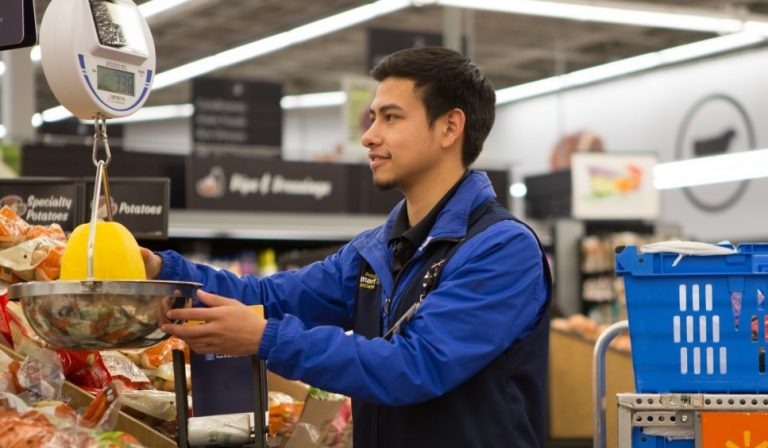 Walmart will spread its Online Grocery Delivery service to more than 100 cities across the US by the end of the year, the retailer has announced, as it responds to the challenge of app-based delivery upstarts. The service will include fresh produce along with meat and bakery items, in addition to household essentials and seasonal merchandise.
It's a significant expansion for Walmart. Currently, it offers online ordering and delivery in six markets in the US. If it can meet its target, it will mean service for in excess of 40-percent of all US households before 2018 is through. According to Walmart, that will mean more than 800 of its stores in the US being used to fulfill online orders.
Unlike services like Instacart and Postmates, meanwhile, Walmart has its own dedicated in-house team responsible for picking items from the shelves for each order. Currently that stands at around 18,000, though the retailer says it expects to add "thousands more" this year.
Each will go through a three week training process, in part to address one of the lingering concerns that stops many from ordering groceries online. Walmart says its staff pay special attention to picking produce and meat cuts so that customers needn't worry they're getting old, tired, or lackluster examples. Still, it'll likely take a while before everybody trusts having someone else do the selection for them.
Walmart charges $9.95 per order for delivery, and has a $30 minimum spend requirement. Same-day delivery will be available, subject to when an order is placed. In contrast, Google Express – which also supports Walmart among multiple other stores – offers free delivery for orders that meet the minimum spend of each store. In Walmart's case, that's $35.
Unlike Amazon Fresh, however, there's no subscription fee involved for Walmart's online delivery service. Walmart is using Uber as its delivery partner, too, rather than a fleet of its own vans. It will continue to offer its collection service for online orders too, which allows customers to fill their grocery basket from home or the Walmart app, and then have the bags loaded into their car at the store.