Walmart iPhone 3G 8GB & 16GB on sale Dec 28th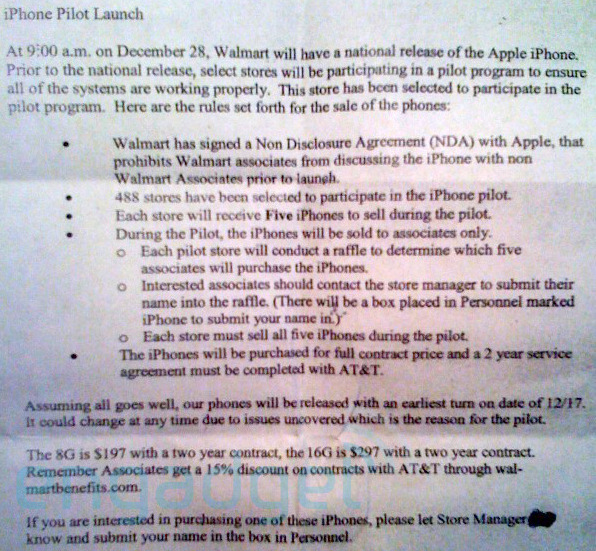 A letter purported to be from an internal source at Walmart seems to confirm that the iPhone 3G will launch at the retailer from December 28th.  That tallies with the last tip we heard; however, contrary to earlier rumors, the model on sale will not be a cut-price $99 4GB iPhone 3G, but the same 8GB and 16GB versions already available elsewhere.
Walmart will apparently be selling the 8GB iPhone 3G for $197, while the 16GB will retail for $297; that's just a few dollars less than the handsets are available in Apple stores and elsewhere.  Both require a two-year AT&T contract.
The launch will be preceded by a pilot program in which 488 Walmart stores will offer employees the opportunity to buy one of five iPhone 3G's each.  Those handsets are expected to be activated on December 17th, and the whole arrangement looks to be planned to test out Walmart's infrastructure in advance of public availability.