$99 4GB iPhone 3G Coming To Walmart?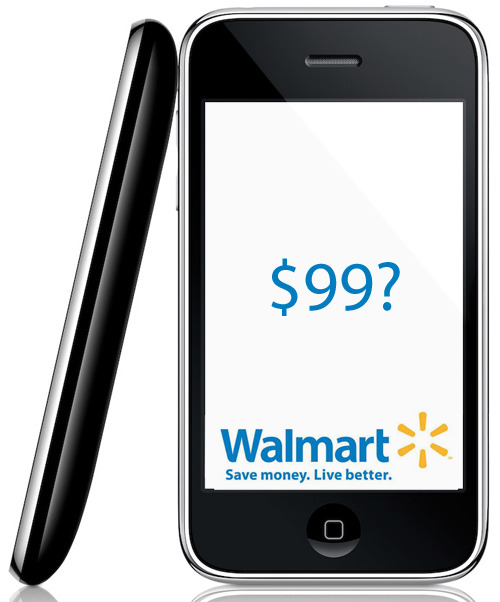 Rumors of Apple's smartphone hitting Walmart at a discount price have been circulating for some time.  Now, The BGR is reporting that Walmart are preparing to sell an entry-level iPhone 3G with 4GB of storage for just $99.  The price would be the lowest ever for the best-selling handset.
It's not all finalized and confirmed, however.  BGR's source isn't one of their regular, super-trusted tipsters, so there's every possibility that bargain shoppers won't be offered Apple's finest.  A key complaint might be the storage; the original 4GB iPhone was dropped relatively early into the handset's life-cycle but, as is pointed out, at the time Apple were charging $399 for it.
The handset would be otherwise functionally identical to existing 8GB and 16GB versions, and require a two-year contract with AT&T.  Presumably the monthly price plans wouldn't be any more "budget" than they are now, either.