Walmart And Waymo Team To Drive Riders To Pick Up Groceries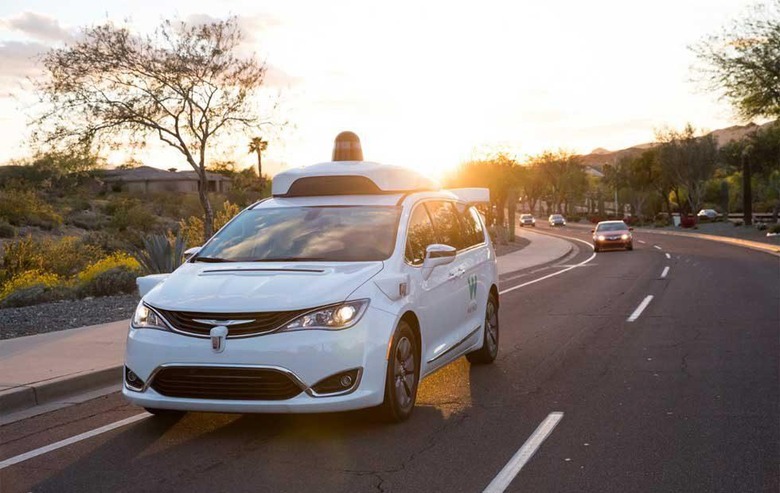 Waymo has been operating a pilot program in Phoenix, Arizona for a while now. That program allows riders to take Waymo autonomous cars to do whatever it is that they need to do for the day. Waymo is expanding that with a new partnership in the metro Phoenix area with Walmart.
Under the new partnership, riders will be given discounts on their weekly grocery bill when they order on Walmart.com. While the order is being prepared at the Walmart store, a Waymo vehicle will arrive and drive the person to the Walmart to pick up their order. Another partnership sees shoppers and diners visiting the Ahwatukee Foothills Towne Center in Chandler, Arizona able to commute there in a Waymo vehicle.
Waymo is also teaming up with the Element Hotel in Chandler to give select guests access to Waymo rides. This includes business travelers needing to commute to and from an office during a stay. Waymo and AutoNation are extending their partnership as well as extending the Waymo and Avis Budget Group partnership.
AutoNation will use Waymo when users are having their car serviced rather than giving the customers loaner cars. Waymo also notes that AutoNation is a key partner since it provides different and complementary support and maintenance services to the growing Phoenix fleet of vehicles. Avis Budget Group will leverage Waymo to help users pick up or drop off their rental cars.
Waymo says that these Metro Phoenix-specific partnerships will be used to help learn what works and to build partnerships for other cities. Waymo is working on building up its autonomous fleet and announced it was adding up to 62,000 vehicles to its fleet in May of this year.
SOURCE: Waymo