Walmart and Udelv team for self-driving grocery delivery pilot project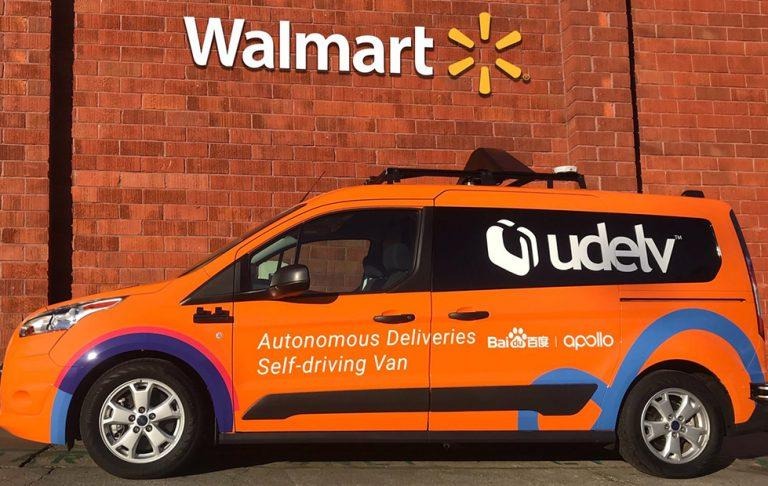 Walmart and Udelv have teamed on a pilot program for delivering groceries in Arizona using autonomous vehicles. The test will involve Udelv cargo vans that were custom designed specifically for fresh grocery delivery, according to Walmart. The test comes at a time when reports claim Amazon is working on a major local grocery delivery service expansion in the US.
Walmart already offers a grocery pickup and delivery service in select regions, and all signs point toward the retailer expanding these services. However, Walmart says it has greater plans beyond these shopping options, ones that potentially include grocery deliveries performed by self-driving vehicles.
There are obvious advantages to grocery deliveries for customers, but autonomous vehicles offer an advantage to the companies themselves: the number of humans in the delivery equation is reduced. Whether these vehicles will ever become a common delivery method is yet to be see, though.
Walmart cautions that its test in Surprise, Arizona, is still a pilot at this time and that the company is still gathering data. This isn't Walmart's first autonomous driving test; the company previously teamed up with Ford and Postmates on similar projects.
The collaboration comes at a time when Amazon is reportedly considering a major Whole Foods expansion across the US. This expansion, according to past reports, may serve as a way for Amazon to expand its existing fresh grocery delivery service in a big way, though there's no word on whether Amazon is eyeing self-driving vehicles for its future deliveries.