Wally live up to extravagant reputation: WallyIsland Yacht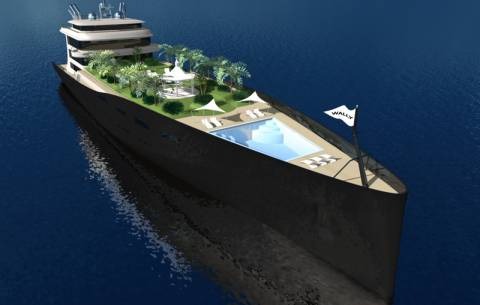 Let me get the disclaimer out of the way first: Wally are insane.  Marvellous, now that's done we can get down to the serious business of enjoying the madness they produce, without such paltry concerns as fuel-efficiency, environmental impact or the contents of however many bank accounts we'd need to raid so as to afford something from their ocean-going stable. 
Every so often the company release a concept design for some uber-yacht, and the most recent is the WallyIsland.  A 325-foot long monster, capable of sustained cruising at 16 knots it has a massive 1,000m2 forward deck that can be used for multiple helipads, tennis courts or simply filling with furniture and partying in.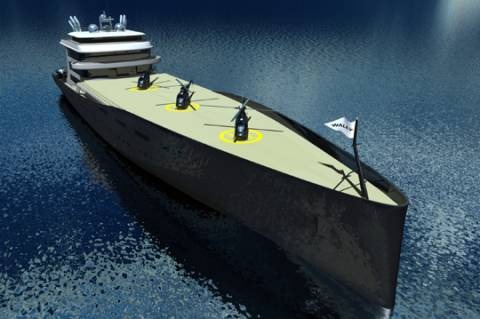 Aside from a palatial owner's suite, there are six double king-sized suites (which can be converted to 12 suites accommodating 24 guests, should you want to bring some extra people along), library, cinema, spa, "wellness and fitness area", indecently-vast pool and room for several of the company's smaller boats and tenders for general water-based larking.  Of course you're not expected to fend for yourself, and accommodation and facilities for 22 crew are also provided.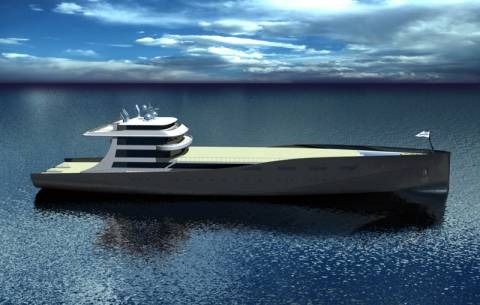 Designed so that you could comfortably live onboard full-time, Wally are claiming the WallyIsland is "very competitive" in price.  I wouldn't mistake that for meaning "cheap", however.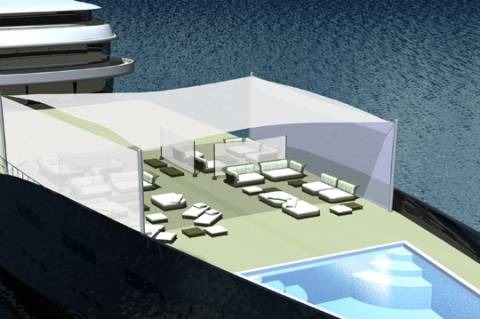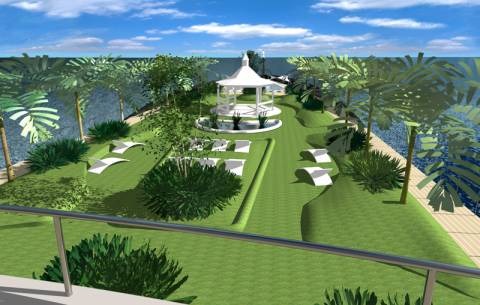 Wally WallyIsland [via Luxist]