Waiting for 'Apple Car' will be like a long Christmas Eve, teases Tim Cook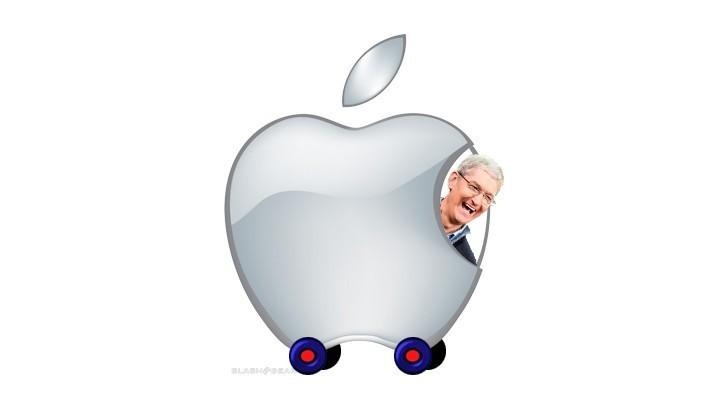 It's true that we still know next to nothing about Apple's plans for its car-related project, whether it's a full-on vehicle decked out with iPads and built-in Apple Music streaming, or just an infotainment system beyond our imagination. But with the company's hiring for automotive-related positions and its research vehicles seen periodically, we do know they're working on something. Well, CEO Tim Cook made a comment to whet our appetite, teasing that the wait is similar to Christmas Eve.
The most persistent rumor about Apple's ongoing "Project Titan" is that it's an electric vehicle. Even Elon Musk, CEO of Tesla, has mentioned that it's an "open secret," what with all the engineers with automotive experience hired recently. At Apple's latest shareholders meeting, someone tried to get Cook to offer up a concrete detail or two.
He certainly didn't reveal anything, but he at least acknowledged that something auto-related is in the works. Here was his response:
"Do you remember when you were a kid, and Christmas Eve it was so exciting, you weren't sure what was going to be downstairs? Well, it's going to be Christmas Eve for a while."
So there it is, the so-called "Apple Car" is going to be just like Christmas, fulfilling all of our wildest hopes and giving us lots of presents.
Okay, joking aside, this is at least the first real response from Cook, whereas until now he's basically ignored or skipped around questions about the car project. He's also telling us that it's going to be sometime before Apple officially announces anything, which is what most rumors have pointing out anyway. Something like production starting in 2019 or 2020, for example.
So it looks like we're in for quite a wait. But the thing with Apple is, there's never a shortage on rumors and leaks, so we'll surely be hearing more about the car project in the near future, at least in a non-official way.
SOURCE Business Insider