Wacom Pro Pen 3D just appeared with an extra dimension of control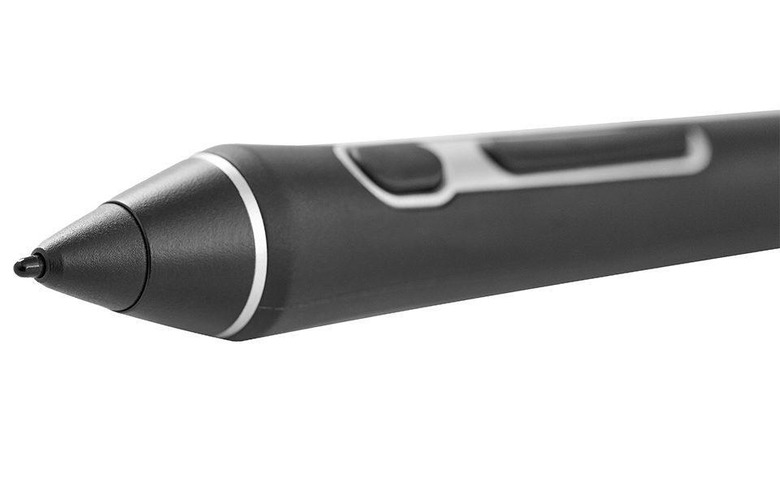 The Wacom Pro Pen 3D was revealed today for use with 3D creative applications on Wacom drawing tablets. This digital pen is made for use with the Wacom MobileStudio Pro, Cintiq Pro or the 2017 Intuos Pro pen tablet. While this pen may look similar to past pens released by Wacom, this model includes one feature addition "frequently requested by creative professionals working in industrial design, game design, animation, virtual and augmented reality, and 2D and 3D art."
The Wacom Pro Pen 3D is quite similar to the professional digital pen Wacom Pro Pen 2. Both have 8,192 levels of pressure sensitivity and a sensitive pen tip, as well as the ability to customize all settings and functions at will. The big differences sit in the third button and the slightly modified industrial design of the Pro Pen 3D.
This Pro Pen 3D works with a a slightly thinner grip than the Pro Pen 2. This differentiates the overall look of the pen at the same time as it improves the grip for all users – this, part of Wacom's never-ending quest to perfect the smart pen for creative digital applications. Having used the original Pro Pen for our Wacom Cintiq 27 QHD Touch Review, I'll be surprised if they're able to improve any further – two generations back they were already making one of the most comfortable professional digital pens I've ever used!
This Wacom Pro Pen 3D works with an additional button, too. With 3 application-specific customizable pen buttons, the user has access to two switches on one toggle as well as a single separate button. This pen comes in any color you want, so long as it's black, and it comes with a pen carrying case.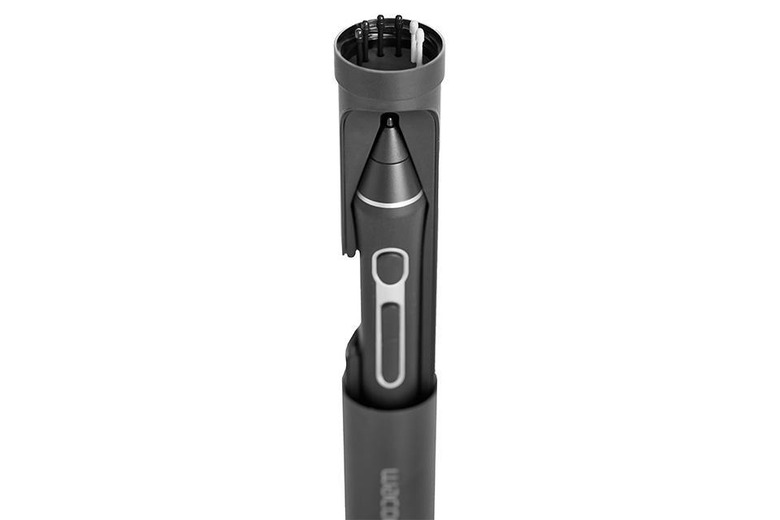 Included in the box is the Wacom Pro Pen 3D itself, a Pen Case with 4 standard & 2 felt nibs and nib removal tool, 4 Color Rings in holder,
and the usual paperwork. That includes a quick start guide and a warranty sheet. This pen will be available immediately if not soon for around $100 (or $99.95) through Wacom online.