Wacom Cintiq Pro hits back at Surface Studio with better pens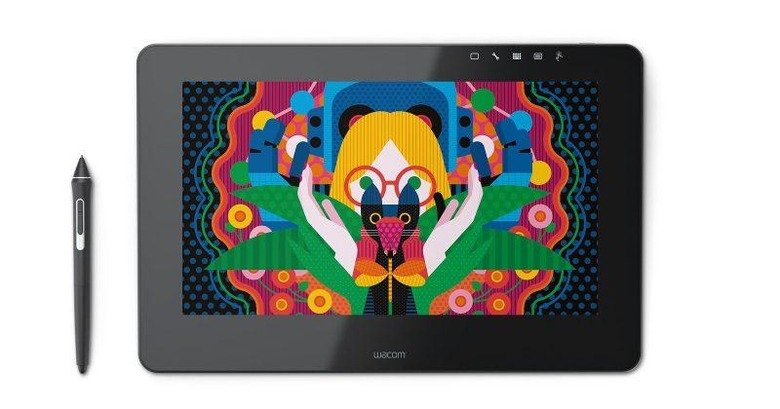 Microsoft's unveiling of the Surface Studio undoubtedly made an impression on Wacom, and maybe not in a good way. Microsoft has clearly been aiming at Wacom's target audience ever since the Surface Pro tablets, but using N-Trig, a rival technology that Microsoft now owns. Still, Wacom has had a long head start in this market and is the household name when it comes to creativity devices. Now it wants to remind everyone about that with its new Cintiq Pro line, bringing pen and display in a somewhat more portable package.
As innovative and breathtaking as Microsoft's Surface products may be, digital artists have mixed feelings about their actual performance, ranging from "bearable" to "exceptionally unworkable". N-Trig hasn't had much time to iterate over its technology, even after being acquired by Microsoft. Wacom, on the other hand, now boasts of a Pro Pen 2 technology with 8,192 levels of pressure sensitivity. N-Trig currently only supports up to 1,024 levels on the Surface Pro 4.
That same Pro Pen 2 tech is now being made available in the new Cintiq Pro line, coming in two sizes of 13 and 16 inches. Like any other Cintiq, these are just pen displays. They don't come with their own computing power, unlike the new Wacom MobileStudio Pro tablets announced last month. In short, you'll still need to connect a computer, be it a desktop or laptop, to the Cintiq Pro. The display supports multi-touch gestures and, more importantly, promises to reduce parallax thanks to an optical bonding process. The parallax effect happens when the mouse cursor on the display lags slightly behind the tip of the pen, usually due to the gap between glass and screen.
Avid Cintiq fans might be disappointed to see none of the conventional buttons and dials on the Cintiq Pro's otherwise pristine face. Wacom, instead, wants you to buy an additional ExpressKey Remote accessory if you want to have those back. In exchange for removing those physical controls, Wacom was able to give the Cintiq Pro a sleeker and more portable form that can easily fit into laptop bags. If your laptop bag happens to support 16-inch displays.
The Cintiq Pro comes in two models. The Cintiq Pro 13 aptly has a 13-inch screen with a 1920x1080 Full HD resolution while the Cintiq Pro 16's larger display goes up to 3840x2160 Ultra HD. That's not the only difference, though. The smaller 13-inch model only supports 87% of the Adobe RGB color gamut while the larger ones is near full at 94%, something digital artists will want to take note of.
And, being Wacom, these two will cost a fortune. The Wacom Cintiq Pro 13 hits the market in December for $999.95. The Wacom Cintiq Pro 16, on the other hand, arrives in February, $1,499.95 price tag in tow.