Wacom Cintiq 22HD Touch adds finger-friendliness to graphics display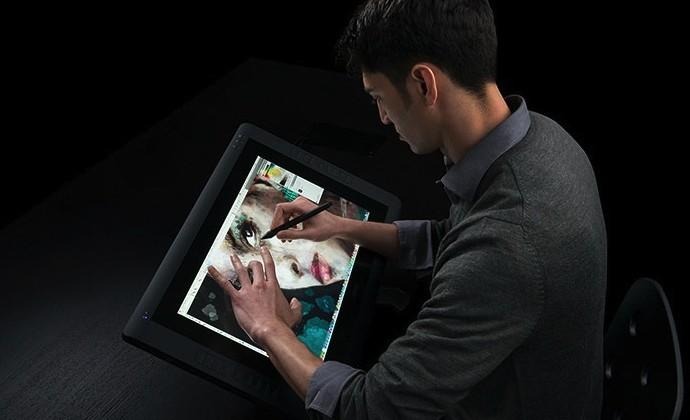 Wacom has revealed its latest pen-enabled graphics display, the Cintiq 22HD Touch, adding finger control to the stylus-equipped Full HD LCD monitor. The new version pairs a 16.7m color, 1920 x 1080 panel on an adjustable easel stand with the ability to use both Wacom's special active-digitizer stylus or your fingertips for art apps, multitouch in Windows 7/8 and OS X, and more.
As with the non-touch variant of the Cintiq 22HD, this new screen recognizes up to 2048 different levels of pressure from the digital pen, as well as +/-60 levels of tilt on the pen's nib. The included stylus also has an eraser head on the other end.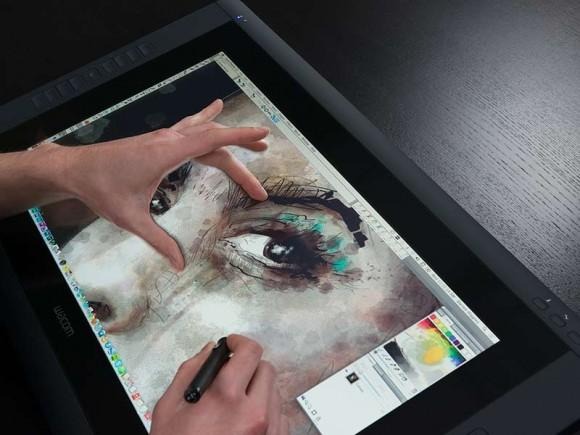 Spread around the bezel there are multiple shortcut buttons, with a total of sixteen customizable ExpressKeys – that can change function depending on which application has focus – on either side of the display. Touch-strips, meanwhile, are on the back of the panel, and can be programmed to control zooming, scrolling, bruss size, or rotation of the canvas.
The panel itself supports between 10- and 65-degree incline, and can be rotated by 180-degrees in either direction. It's priced at $2,499 in the US and £1,899.99 in the UK.