Wacom broaden appeal with entry-level touchscreen display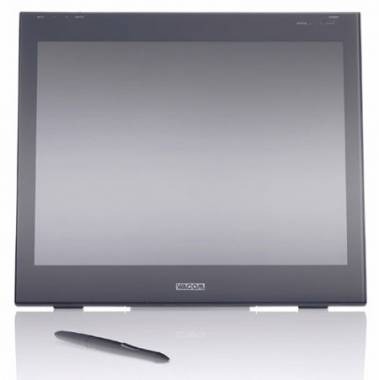 If you're serious about electronic art, Wacom will happily reassure you, you'll have a Cintiq display.  For years now the drool-inducing mega-displays have woo'd artists and handwriting lovers alike, inciting as much awe over the specs as horror at the ultra-heavy price tag.  So what about the serious artists who are also poor?  Well, Wacom have decided to throw them a bone too, with the introduction of the PL-521.
Built around a far more budget-friendly 15-inch LCD panel, the PL-521 still has Wacom's illustrious 512-pressure-level active touchscreen and carries some of the positioning flexibility over from its pricey older siblings.  Standard VGA and USB connections – handling image and pen communication respectively – make for an easy addition to any desktop, and both PC and Mac compatibility should keep everyone happy (aside from Linux lovers, and we all know they're never satisfied).
Yours for the princely sum of $1,624 in the US or £699 in the UK.
Wacom PL-521 [via Electronista]