Wacom Bamboo Touch Multitouch Tablet Sold Early, Video Reviewed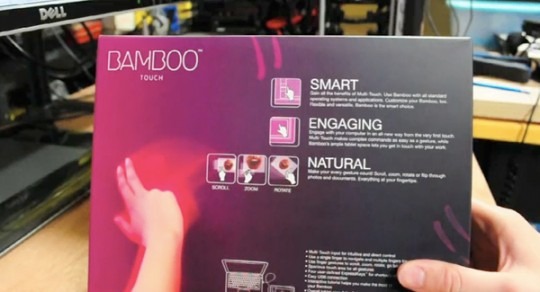 Wacom's upcoming Bamboo Touch multitouch tablet has not only been spotted in the wild, but prematurely bought, unboxed and reviewed, all with no official word from Wacom themselves.  Meanwhile, Wacom's corporate site has confirmed that [pdf link] they've begun mass production of a Windows 7 compatible multitouch panels for notebooks, which can be combined with the company's pen sensor.
Video unboxing and review after the cut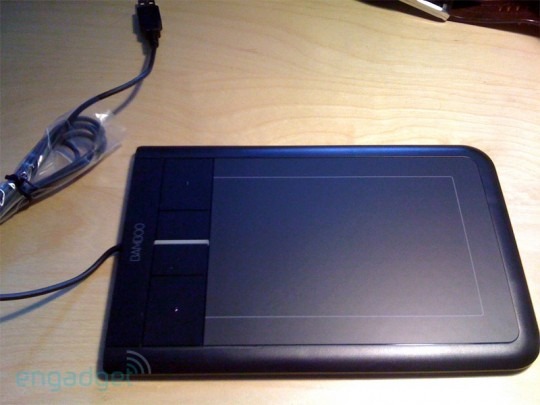 While the new Bamboo Touch may slot into a line more commonly associated with graphics tablets, it does not come with a pen for art input.  Instead, it's a larger replica of the multitouch trackpad found on MacBooks and some Windows notebooks, works with Windows 7 and OS X, and can recognize (at least) two finger input and gestures.
According to reports from the Best Buy that prematurely sold the Bamboo Touch, it retails for $69.  Supported gestures include scroll, zoom and rotate, plus there are four "express keys" that can be user-programmed and the whole thing connects – and is powered by – USB.
Wacom Bamboo Touch unboxing:
Wacom Bamboo Touch Mini-Review: