Wacom Bamboo tablet range refreshed plus wireless kit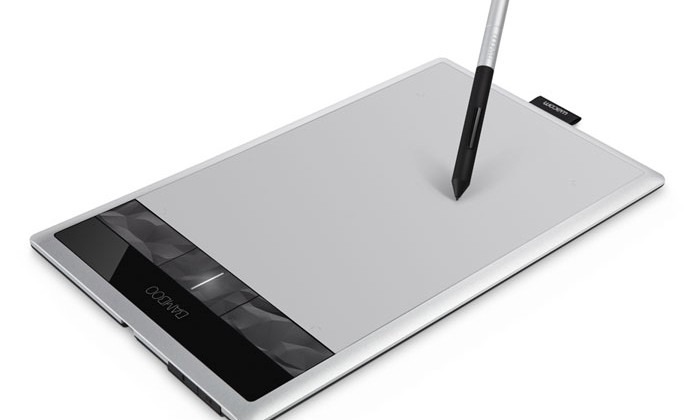 Wacom has boosted its Bamboo range of tablets, introducing three new models and cutting cords with an optional wireless connectivity kit. The Wacom Bamboo Connect, Bamboo Capture and Bamboo Create each come with a pressure-sensitive pen, though the Capture and Create do support fingertip multitouch as well. The Connect and Capture have a 5.8 x 3.6 inch worksurface, while the Create increases that to 8.5 x 5.4 inches.
As for the wireless option, that will consist of a plug-in USB dongle that hooks up with its counterpart slotted into the side of each tablet. There's handwriting recognition support and various bundled apps, including Adobe Photoshop Elements and Autodesk Sketchbook Express on the Create. Both Windows and Mac are supported.
The Bamboo Connect will be priced at $79.95, while the Bamboo Capture will be $99.95 and the Bamboo Create $199.95. In Europe, the Bamboo Pen (which is basically the Connect) will be £49.99, and the Capture and Create will be sold as the Bamboo Fun Pen & Touch Small and Pen & Touch Medium for £89.99 and £169.99 respectively. Another version of the Pen, the Pen & Touch, will be $74.99. The Wireless Accessory Kit will be $39 or £34.99.