VW's glorious retro EV concept blends 1962 with the tech of tomorrow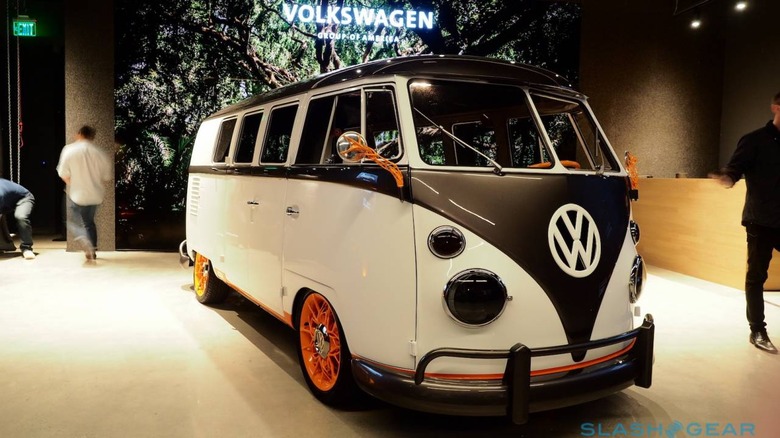 Volkswagen has a thing for the Microbus: the company now has not one but two electric interpretations of the iconic 60s vehicle, though ironically the one that looks most traditional is actually the most unusual. Unveiled at the launch of the new Innovation and Engineering Center California (IECC), the latest iteration of two decades of work in Silicon Valley, the VW Type 20 concept explores some of the most cutting-edge technologies the automaker is developing.
While VW has shown off the ID. BUZZ concept already, and indeed confirmed that its futuristic all-electric Microbus is headed to production as well, the Type 20 concept takes a very different approach. VW's IECC team took a 1962 Type 2 11-window Microbus, then gave it an electric upgrade among other changes.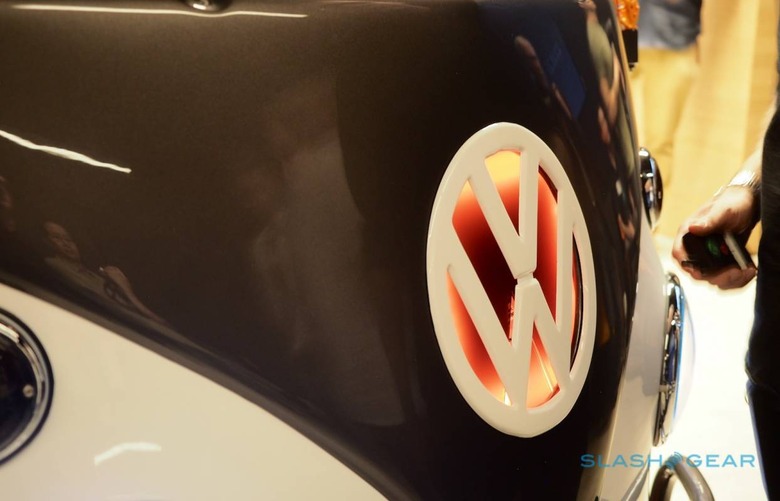 Gone is the gas engine, replaced with a 120 horsepower, 173 lb-ft torque electric drive. That's powered by a 10 kWh battery and a 2,500 watt onboard charger. An active pneumatic suspension system allows the Type 20 to rise up as the driver approaches – as well as providing sufficient support for the new electric drivetrain.
To go with the EV drive, there's also an onboard AI with a conversational digital assistant. The VW badge at the front lights up as the Type 20 assistant talks, with facial recognition spotting who is approaching. You can ask the AI what the level of battery charge is, for instance. VW envisages the technology also being useful for future ride-share vehicle services, so that you could ask the car if it's the one you reserved ahead of time.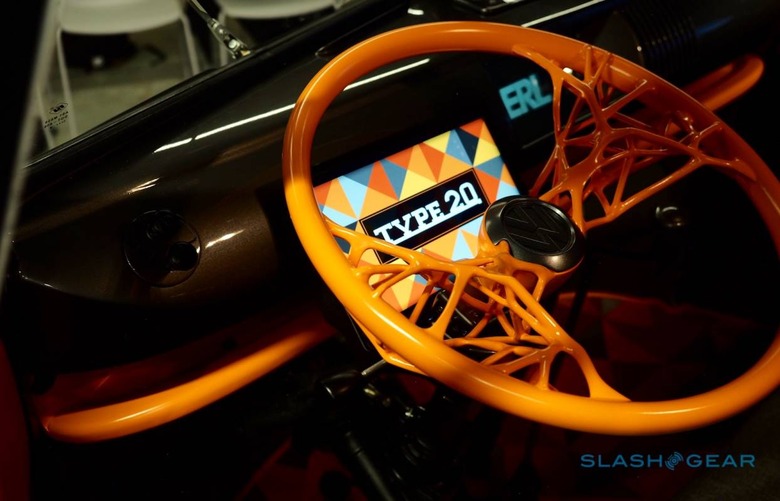 There are some foibles, as you might expect when you're dealing with a base vehicle that's more than fifty years old. For a start, it's an EV with a clutch pedal and a transmission still. That, VW's engineers say, makes for a driving experience that is fairly unusual in the category. Inside, a re-trimmed cabin integrates a holographic display in the dashboard, among other improvements.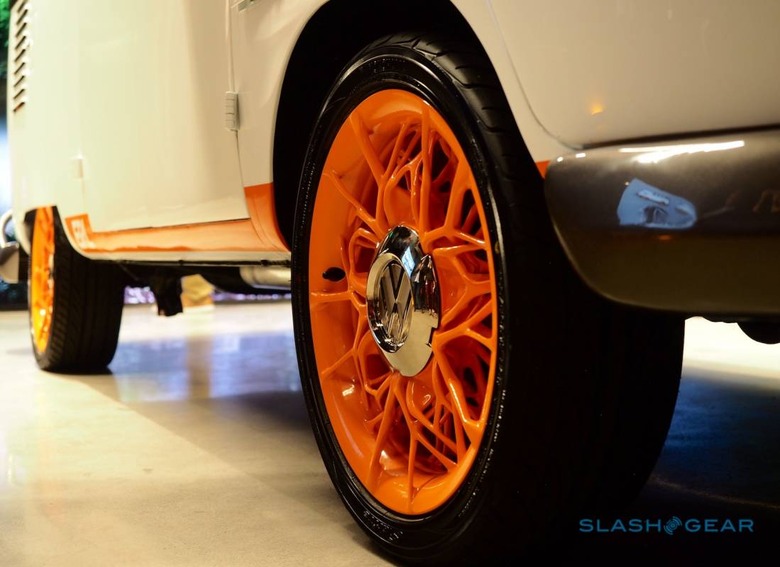 Most noticeable, certainly, are the bright orange components. They're not just aesthetic changes: VW has used generative design to create them, coming up with the most efficient shapes for the wheels, steering wheels, side mirror supports, and other trim elements. The result is an oddly organic set of shapes, as though the components have grown rather than been designed. It's practical, too, saving weight compared to traditional components. Indeed, weight saving technologies are found throughout the concept: the shiny VW badges on the wheels, for example, are 3D printed and then electroplated, even though they look just like machined aluminum.
Innovation takes time - and money
Like most automakers, VW Group has had a footprint in the Valley for some time now. Two decades ago, the team at what's now known as the Innovation and Engineering Center California was tasked with finding technologies that could add to the "cohesive user experience" of the automaker's vehicles, Nikolai Reimer, SVP and Executive Director of the facility says. Over time, that has come to encompass smartphones and AI, along with electrification, autonomous driving, and more.
It's the cutting edge of Volkswagen's 52,000 engineers worldwide, and what amounts to 13.6 billion in research & development investment in 2018 alone. Most recently, the public evidence of that has been the MEB platform, Volkswagen's electrified architecture which will underpin vehicles from SEAT and VW city cars, through a fully-electric Microbus, to luxury models from Audi and Porsche.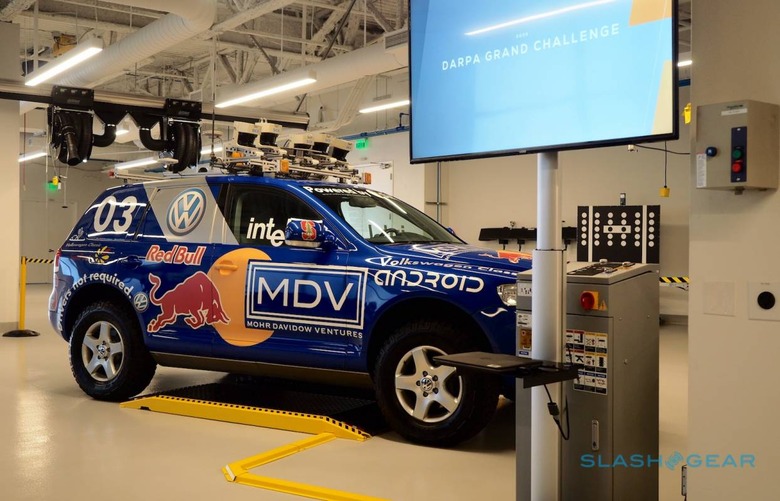 Just as VW has transitioned from internal combustion alone, to electrification, so its Silicon Valley team has had to evolve from its three employees back in 1998, to more than 200 employees and contractors today. On the one hand, the Engineering Center California is now tasked with VW's Connected Infotainment and ADAS. The Innovation Center California, meanwhile, joins the Innovation Center Europe in Wolfsburg, Germany, and the Innovation Center Asia, in Beijing, to develop tomorrow's technologies and the ways they could be delivered to production models.
"We quickly learned that successful products are not simply possible from having cool technology," Reimer explains. "It's easy to drift off and continue to innovate without thinking what the real world impact is. True innovation always has real world impact."
Big ideas, tiny parts
Clearly, the Type 20 is never coming to market. What VW is hoping its concept Microbus will do, though, is raise the prominence of technologies it's already starting to use in its production vehicles.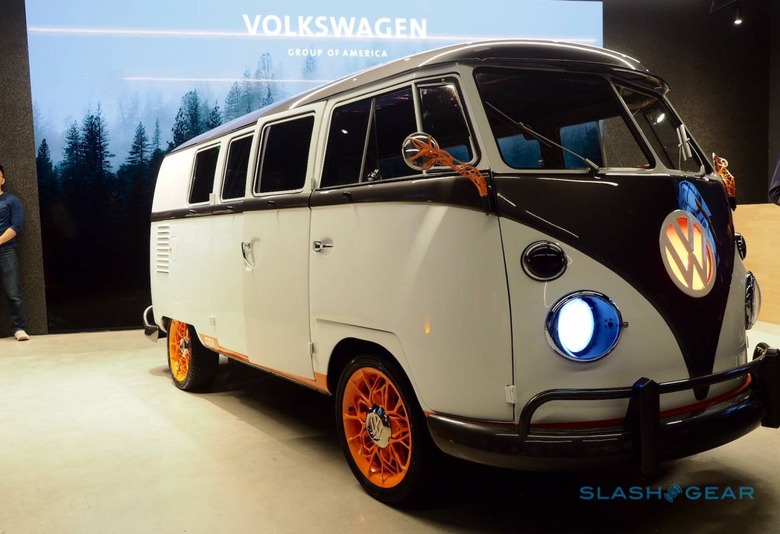 Future VW group cars aren't going to sprout weird, organic side mirrors or kooky, wavy wheels. What they do already have, though, is additive printed components: Lamborghini is using the technologies pioneered by the IECC for fuel caps and other parts in its latest models. The AI system in the Type 20, similarly, could end up sharing its biometric unlocking and pre-emptive driver settings with upcoming luxury cars.
On the one hand, that might seem like a comedown from some of the technologies the engineers at the IECC are developing, and from concepts like the Type 20. The reality, though, is that anything the Silicon Valley team comes up with has to also fit in with the behemoth that is VW Group. It's a balance of innovation and practicality that the Innovation and Engineering Center California group is all too aware of. "It also gives a sense of urgency," director Nikolai Reimer explains. "To stay relevant. And, act the end of the day, to win."